European Solidarity Corps Conference 2020
The European Solidarity Corps Conference took place on 27 February in Dublin. The event was organised and co-hosted by Léargas, The Wheel and Comhlámh. Change-makers from over thirty organisations in Ireland came to explore ways that they can 'Explore, Experience and Empower' with the European Solidarity Corps. They also discovered how their organisations could use Europe for Citizens, a programme managed in Ireland by The Wheel.
The day began with an introduction from Anne Molloy, the Inclusion and Diversity advisor in Léargas. Anne welcomed the brave and curious to what promised to be a very informative day.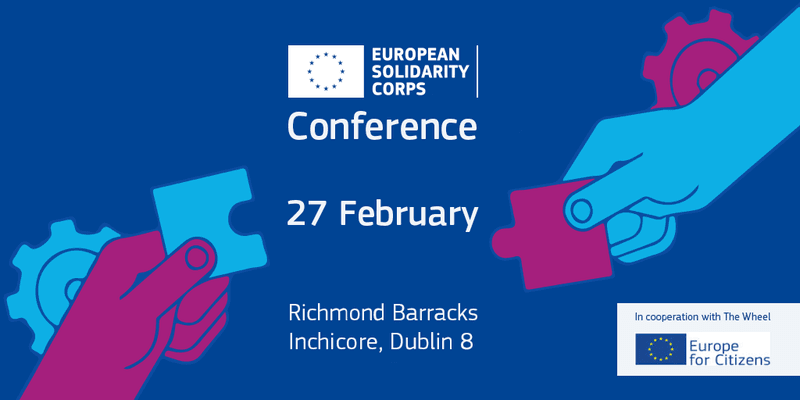 The European Solidarity Corps
Suzanne Kavanagh, the Léargas Support and Development Officer for the European Solidarity Corps in Ireland, started off with re-assurance. The name 'European Solidarity Corps' might sound like 'a call to the army, a cult or a political party' but it's none of those things! Instead, it's an EU initiative to recognise the value and impact of volunteering and volunteers in society. It supports young people who are concerned about issues in their own country and abroad to act. It aims to foster solidarity and bring about positive change.
The programme also supports organisations to strengthen the impact of their work. It helps increase their outreach and empowers them to access motivated young people who are eager to help.
Europe for Citizens
Europe for Citizens is also open to change-makers. Programme Manager Deirdre Finlay presented the programme, explaining the many areas where the two programmes intersect. Deirdre encouraged anyone applying for funding to use both programmes to create stronger connections and greater impact.
Keynote Speaker, Dil Wickremasinghe
Broadcaster Dil Wickremasinghe gave the keynote address, captivating the audience with inspiring personal and professional stories. She shared her enthusiasm for both European Solidarity Corps and Europe for Citizens.
"Recently I have been struggling to keep hope…but programmes like these keep hope alive." - Dil Wickremasinghe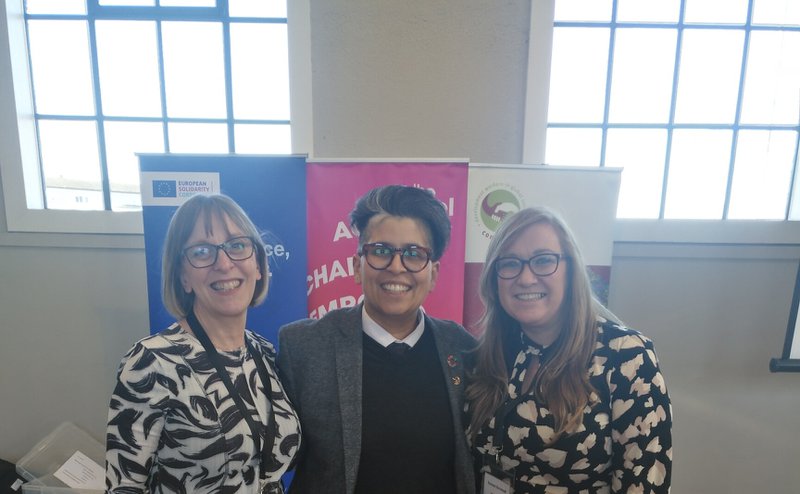 Panel Discussion
There was a lively panel discussion with representatives from organisations that have taken part in both programmes. The topics were serious but the discussion was peppered with humour and honest advice. Roslyn Palmer from Community Law and Mediation advised the audience to "Go to the application workshops…I didn't, and it made my application process harder!".
Jason Flynn from DePaul Ireland spoke about his personal experience of solidarity, and how it had influenced his professional life. He also spoke about the exciting future for DePaul as they explore more options with the European Solidarity Corps.
Kay McCabe from Involve Youth shared an honest description of her experience with in-country volunteers. This is one of the unique parts of the European Solidarity Corps: young people can volunteer in their own countries, as well as overseas.
Mark Cumming from Comhlámh led a reflective exercise, examining what solidarity means to different organisations. Some reactions were that "Solidarity is solid, a very grounding action", and "There is so much scope in the programme!"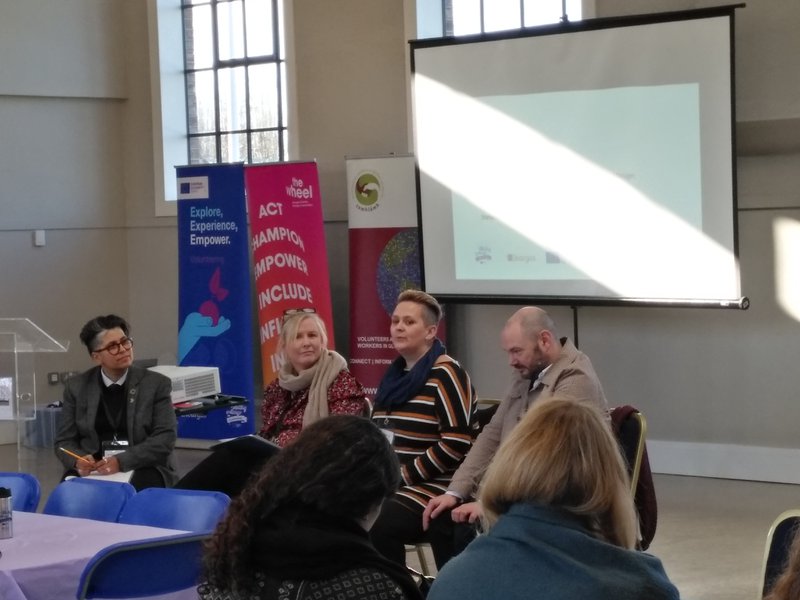 Closing Thoughts on the European Solidarity Corps
To close the day, Alison McCallion from the Central Remedial Clinic spoke about their experience of using European funding to develop programmes in active citizenship. She described how European projects give people with disabilities a voice and empower them to be heard. "We would be lost without funding from places like Léargas" she said.
Visit europeansolidarity.ie to learn more about the European Solidarity Corps, or use the form below to contact Suzanne.
Signup to our Newsletter