How to prepare for Erasmus+ VET placements, Part 1

Léargas recently brought together project co-ordinators from a variety of Irish colleges and organisations to share their experiences of how best to support students during their Erasmus+ VET placements abroad. Patricia Wilkinson--who used to work with Léargas--was on hand to guide everyone through the day. In the first of two posts, Elva Duggan from our Client Services team sums up the key points that emerged during the day. This post focuses on preparation. The next will focus on the placements themselves and risk management.
For some young people, an Erasmus+ placement abroad may be their first experience of travelling alone and so—for both the participants and the organisation sending them—it is important that they are fully supported before and during their placement.
Often it's not the placement that will be an issue, but adjustment to life abroad. In this post we've distilled what we learnt on the day and come up with some guidelines on how best to prepare your students for their placements abroad.
For the students
What will it be like 'over there'?
Students listen to other students! So, invite students from previous placements to share their experiences; this can be a really positive way to engage potential students and help them prepare for their time abroad.
Consider addressing things like geography and country facts, what your students should expect regarding food, and what is appropriate to wear for placements. You may also wish to outline different styles of work and management in the host country.
Of course you'll focus on the culture of the country the students are travelling to, but be aware too that they bring their own culture with them and they may need to reflect on what this means.
Who am I travelling with?
Bring students who'll be going on placements together as a group. This is especially important if they are from different classes, as it allows them to get to know each other and create a support structure for while they're away. Encourage team work as this may identify any conflicts or personality clashes ahead of the placements. WhatsApp groups can be a handy way to keep everyone connected.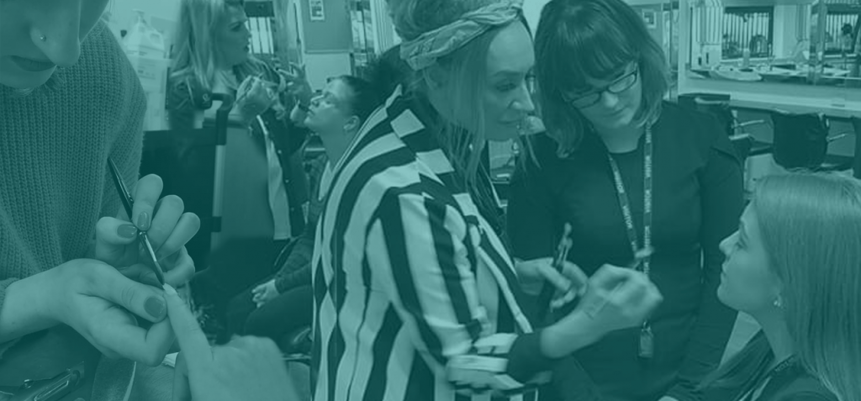 What about the language?
Even if your students are travelling to a country where English is commonly understood, it's still important for them to be introduced to the native tongue of their host country. Language apps such as DuoLingo can be a great way in to a new language. If your students will be using the Erasmus+ OLS (Online Linguistic Support platform), introduce it to them as early as possible.
What's expected of me?
It's a good idea to hold a 'managing expectations' meeting so you can clarify the expectations of both the students and the organisations involved. For example, it's important to be clear about expectations regarding responsibility, time management, support from the sending and hosting organisations, and so on.
Many organisations get their students to sign a Code of Conduct.
For the organisers
Schedule sensibly
Consider the timing of the placements: make sure you don't plan them for the periods when exams are on or at the end of the academic year.
Build a solid professional relationship with your partners
Remember that ongoing communication and trust-building are key elements of all partnerships, including professional ones! Ensure there's a key point of contact in the co-ordinating organisation and two key contact people in the host organisation.
If this is your first time sending students on placements, consider a partner with previous experience of Erasmus+ placements.
Ensure your partner knows that you need concrete feedback on the students' performance. Let your partner know that their feedback contributes to the students' overall grades. It can be very useful to sign a Memorandum of Understanding with partners so that all parties are clear on their roles and responsibilities.
Don't forget the practical stuff...
It's probably worth asking staff from other departments for their help with preparation; for example, colleagues from tourism, security studies, business/financial, IT, etc. may all have helpful hints and guidance for preparation.
Make sure you have a copy of each student's passport to ensure the correct spelling of their name for flights: there are a lot of people out there whose names on their passports bear little resemblance to the name you may know them by! Having a copy of passports will save time - and name change fees with airlines.
Put safety structures in place and remember insurance is essential! (But remember too that insurance has many variations and can prove challenging: it is key to find out what your organisation's insurance covers. It's also important to seek personal insurance as well as the European Health Insurance Card (EHIC).)
Think about providing packing guidelines for your students! Is there a uniform/dress code for the placement? What is supplied in the accommodation (e.g. sheet/towels)? What is the baggage allowance? What about the weather?
If your students will be living in self-catering accommodation, provide some recipes for living alone/away from home. Remember, this could be the first time the students have had to fend for themselves!
And the rest
In part 2, we'll provide a list of things to think about regarding the placement itself and we'll review the all-important risk management.
Thanks!
Our thanks to colleagues from Sligo College of Further Education, Rathmines College, Cavan Institute, the Football Association of Ireland, Irish Education Partners, Longford and Westmeath ETB, Blackrock Further Education Institute and Galway Technical Institute who shared their wisdom and experience on the day.
Our recent VET Impact Study also includes valuable feedback from VET students on their placement experiences.
---
Images courtesy of Galway Technical Institute. We welcome contributions to 'Insights' at comms@leargas.ie.
Signup to our Newsletter