Taking Time to 'Sharpen the Axe': Erasmus+ Supporting Youth Workers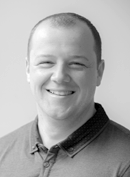 Leo Gilmartin, who works on our Client Services Team, was first introduced to youth work as a young person attending his local youth club in 2002. He went on to Maynooth University to complete a BA in Community and Youth Work. In his work for Léargas, Leo is very active in supporting Irish organisations to develop Erasmus+ Mobility of Youth Worker (MYW) projects. In this post, Leo outlines what's involved in MYW projects and how they can support youth workers and their organisations.

One of the primary objectives of youth work is to create opportunities for young people. 'We aim to meet young people where they are at' is a phrase you will hear from youth workers everywhere you go. This is a challenging task when you consider the varied and rapidly changing needs of young people in the world we live in. Responding to those needs requires ongoing consultation with young people and the exploration and development of appropriate and meaningful opportunities and methods.
Supporting Youth Worker professional development
Erasmus+ provides fantastic opportunities directly for young people through Youth Exchanges. Through Mobility of Youth Workers (MYW), Erasmus+ also supports the professional development of youth work practitioners (including volunteer leaders). It enables youth workers to reflect on their own skills, explore new methods and thinking, and ensure that they are equipped to respond to the needs of the young people they work with. MYW projects are flexible and can be developed as job shadowing, study visits, skills-based training courses or thematic seminars. Interestingly, within Erasmus+, many of these activities are carried out within a competence model for youth workers to work internationally and this is greatly enhanced by the exchange and dialogue created within a project's intercultural context.

Movement of people and ideas
A key element of Erasmus+ is the idea of mobility, meaning movement and travel of a person from one country to another. But mobility can also mean the movement of ideas and practice from one youth worker to another. Youth workers can often be isolated, working in groups and communities alone or with a small team, and this can make it difficult to find new ways of thinking and exchange. We see that the issues that youth workers deal with at local level exist in communities all over Europe, however the responses and methods to these shared issues are varied in approach.
What is a Mobility of Youth Workers project?
An MYW project connects youth workers and practitioners across Europe and they are facilitated to reflect, share and learn. This shared reflection and learning contributes to the development of methodologies and practice and essentially to the professionalisation of youth work practice within Europe. The potential impact of these opportunities can be a huge benefit to youth organisations, youth workers and, most important of all, the young people they work with.
An MYW project is not simply an opportunity for youth organisations to facilitate training courses for young people and adults working with young people around Europe. An MYW project must also demonstrate an impact on the practice of youth workers and a response to the overall needs of the young people they work with. All MYW projects must make a direct contribution to the professionalisation of youth work across Europe. These are important elements that need to exist in all MYW projects funded under Erasmus+.
Mobility of Youth Workers in Ireland
One Irish youth organisation that has used these types of Erasmus+ projects is Youth Work Ireland Tipperary. Donal Kelly initiated the delivery of several MYW projects in Tipperary, one of which was called 'Volunteering Today'. It was based on the real needs and experience of voluntary youth clubs in Ireland over the past 20 years, and it examined the changing role of the 'voluntary' youth worker. The training identified partners in Europe who had similar needs and created a space for youth workers to critique their current approaches to supporting voluntary youth clubs and volunteers. It considered factors such as the integration of new communities, the increased use of digital technology by young people, and the increased expectations and responsibilities currently placed on volunteers.
Donal says,
"We have used the Mobility of Youth Workers to make us better. We must always take time to 'sharpen the axe'. [MYW projects] have allowed us to test ourselves and our practices in arenas with no vested interest, arenas designed purely for the exchange of learning. They have permitted us to test our own work against that of others, critically examining our practice and holding it up to examination by our European peers. The projects can be uncomfortable, scary and extremely challenging, pushing workers and an organisation outside its comfort zone, but isn't that where we all learn?

While the youth workers and volunteers experience tangible personal and social development, improved employability and career prospects, it is perhaps the organisation that gains the most from the experience. It fosters a culture of innovation, courage and reflective practice. We were driven to European work through necessity. We identified needs within our organisation and with little resources, we turned to Europe for guidance."
Good quality MYW projects
All good-quality Mobility of Youth Worker projects:
provide opportunities for both youth workers and young people
address clear and identified needs for youth workers and the organisations they work in
provide for exchange and dialogue among participants and partners
have a planned impact on a specified community of youth workers
show sustainable co-operation among the partner organisations
help youth workers to deliver Erasmus+ opportunities to their young people
In 2017, 22 MYW projects in Ireland were awarded a total of €690,000. The projects addressed themes such as digital youth work; drama and sport methodologies; youth migration; and global education. So far in 2018, eight MYW projects have been awarded €212,000, addressing themes that include mental health, grassroots youth work, games design and inclusion. In 2019, your organisation could be awarded funding…
Find out more
If you'd like more information on how your organisation can get involved with a Mobility of Youth Workers project, contact Leo directly.
If you'd like to find out more about Youth Worker Mobility, watch this video:
If you'd like to find out more about Youth Work Competences for international work, check out this model, developed via the European Training Strategy: ETS Competence Model for Youth Workers to Work Internationally.
---
Images courtesy of Léargas and Youth Work Ireland, Tipperary. We welcome your contributions to 'Insights' at comms@leargas.ie.
Signup to our Newsletter