A week in the life...

Karen McCormick works in Letterkenny Institute of Technology (LYIT) Development Office where she is the European Projects Officer. She is currently working on several Erasmus+ projects, including Restart+ Communities where LYIT is the lead organisation, as well as Digital Wellbeing Educators, Generation Data and VET Wind II where LYIT is a partner. All of the projects receive VET Strategic Partnerships (Key Action 2) funding. This post is Karen's account of a "Week in the life of a European projects officer" and outlines her work at home for the kick-off meeting of the Restart+ project and then her time in Denmark on VET Wind II.
Friday
I have a very busy day ahead. The things I learnt at the Strategic Partnerships project management day in Léargas last week are still swimming around in my head. But I must focus today on getting all my software up to date. I seek help from our IT department and prepare for the Virtual Kick Off meeting for the Restart+ Communities project. Thanks to our LYIT technician and a backup meeting room ready, we are good to go!
Monday
1100hrs - Virtual Kick Off Meeting for Restart+ Communities and Skype won't work – not everyone can join. I can't believe it after all the time spent on Friday getting prepared but sometimes no matter how prepared you are, technology will let you down. A quick-thinking partner from UIIN gets us all connected using Zoom. We manage to get everyone joined and the meeting started and it goes smoothly from there. It is not quite the start I was hoping for but we got there in the end. After the meeting, I immediately start typing the minutes while they are fresh in my mind but also because I am off to Aalborg, Denmark in the morning for a transnational project meeting for a new strategic partnership project: VETWind II.
2030hrs - I am almost packed. In fact, I have been packing in my head since late last week. There is a knack to mastering cabin luggage only but I am determined to travel light (with the exception of my extremely heavy laptop)!
Tuesday
0705hrs – the alarm goes off - an early start to get everything organised and then onto the bus for Dublin airport. During the journey I organise school runs and collection of my kids from afterschool activities for the rest of the week. I read through work materials in prep for the week ahead.
1335hrs – we arrive at Dublin airport. I pick up some Danish currency on my way to airport security so I have it in advance of arriving there. Airport security queues are small and this makes me happy. I am then selected for a random bag check but it is all sorted very quickly! Over soup and a sandwich I catch up on some emails and reading for the project meeting in Aalborg. The flight passes off smoothly and I am seated next to a lovely and interesting woman. We connect on LinkedIn. As soon as I land in Schipol, Amsterdam I find a self-service unit to print my boarding pass for the next flight, which is leaving in 50 minutes! (Schipol is easily the most efficient airport that I have ever experienced). I make the boarding gate with less than 10 minutes to spare and I meet my colleague from LYIT and quickly relax.
2220hrs – a super friendly taxi driver drops us at the hotel. At check-in we spot the Norwegian project partners and we catch up with them before an early night. First impressions of Denmark are excellent.
Wednesday
0730hrs – I join some of the other partners at breakfast. The bus is leaving the hotel for TechCollege, Aalborg at 0830hrs – apparently I was late at the last transnational meeting! I don't remember that: I am never late... (and for anyone who knows me they will know that is a lie!)
We have a great first meeting day. The VET Wind guys are a lively and engaging group. We visit Siemens blade factory and enjoy a really interesting tour. The scale of everything is astonishing.
Dick van der Plas, Director of Noorderpoort College (the project leader), makes us all very welcome. At the Siemens factory, a partner--who shall remain nameless--puts on a female employee's shoes instead of safety shoes! We have a great laugh about this. However, all joking aside, there is a cohesiveness to this group which is very welcome and makes the project run more smoothly.
1630hrs – we arrive back at the hotel and we are straight into steering committee breakout sessions. Again, it is productive and worthwhile. Twenty minutes to shower and change and then out for the partner dinner. Over dinner, there is great curiosity among partners about the situation with Brexit and we all agree that it is a complicated situation to follow. I let them know that we Irish are highly concerned about the situation.
Thursday
0730hrs – breakfast before another busy day.
0800hrs – we are getting public transport to day 2 of the meeting and we are almost late. We discuss one of the themes of the project, Health & Safety in the Offshore Wind Energy Sector, and we get a tour of our host college (TechCollege) workshops around composites. I don't know much about engineering but their results-based approach to working with industry is to be envied.
In the afternoon we take a bus ride to Aarhus and enjoy another informative talk at the Vestas plant. Once again I am bowled over by the scale of everything. I get lots of emails sent and work done on the bus journey – wifi on the bus is very welcome.
The project leader has kindly arranged to meet in a restaurant for those who wish to eat together. This is very welcome and it is a testament to the dynamic of the project group that everyone turns up and joins for dinner.
An early night thankfully and I get packed up and organised for the final day.
Friday
0800hrs – we leave the hotel for the meeting venue and as I am going on to the airport, I have everything with me. My presentation on the dissemination plan goes well and we agree on a way forward and action points. A colleague's flight is soon after mine so we travel to the airport together. I am fascinated to hear of his research work in Antarctica.
1210hrs – I board my first flight of the day and everything is on time. I find myself nodding off on the plane. I am very much looking forward to getting home now to see my husband and kids. With such a busy agenda we don't always get a lot of time to catch up on the phone. I spend a couple of hours in Amsterdam waiting on my connecting flight and I manage to get a little work done.
1540hrs – we depart Amsterdam for Dublin. The weather in Dublin is atrocious and many flights have been delayed or cancelled so I welcome the fact that I arrive on time. With a while to wait for my connecting bus, I grab a coffee and a sandwich and charge up the phone once again.
1820hrs – there are hailstones! I get on the bus cold and wet. The traffic is horrendous and the driving conditions are not good so we are slower than normal. I message the taxi company to say that I will be a little later and I get a reply to tell me not to worry, that they will be waiting. This is welcome news.
2210hrs – I jump into the taxi and I am now on the final stretch home.
2245hrs – I arrive home and I fill my husband in on my eventful and interesting week.
So what have I learned…
the value of a good project manager

: Stieneke from Noorderpoort is a strong project manager who keeps us on task and focused.

prepare well

: the hosts, TechCollege, were extremely well prepared and everything went super smoothly; this is also true for my own presentation: I was happy with my contribution.

a little extra goes a long way

: offering us to meet for dinner on the second night was not necessary but it was welcome and I believe it added to the rapport of this partnership. Equally there was no pressure to attend if you had other things to do or simply needed time out.

have a laugh

: do not be afraid to have a laugh/poke fun at yourself; it helps break down cultural barriers and build trust.

speak freely

: never be afraid to ask questions in a meeting; it is much easier to get clarity face to face than over email.
Find out more

Letterkenny Institute of Technology www.lyit.ie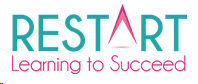 Restart+ Communities builds on the earlier Restart project by helping community leaders to identify strengths, opportunities and assets for community reactivation and developing a unique training model to provide them with the knowledge and skills to adopt a transformative, sustainable approach to local community investment and regeneration. Partners are from Ireland, Portugal, UK, Romania, Denmark and The Netherlands. (Restart supported second-time entrepreneurs, underperforming entrepreneurs, and aspiring entrepreneurs alike. Key elements of the project included encouraging individuals to learn from their past experiences to increase the likelihood of future business success).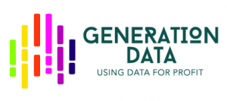 Generation Data aims to improve the ability of HEI education providers to understand and teach smart data skills, thus providing students, early stage entrepreneurs and businesses with more relevant, effective teaching and training.

Digital Wellbeing aims to increase the capacity of lecturers and teachers to integrate digital education in a way that promotes the digital wellbeing of students. Through building teacher capacity, the project will improve students' abilities to manage their online time, make the most of digital learning, critically assess the media they consume and create, and become responsible, confident digital citizens.
---
Images courtesy of Karen McCormick. We welcome contributions to 'Insights' at comms@leargas.ie.
Signup to our Newsletter