2020 Tribute: Celebrating the People, the Projects and the Positivity
In our final Insights blog of 2020, Communications Officer Niamh McClelland, reflects on the strength, resilience and innovation demonstrated by Léargas beneficiaries over the course of 2020, with unique insights from those who propelled projects through a pandemic.
There have been few years in living memory as challenging as 2020. It has taken a physical, mental, emotional and financial toll on every country across the globe, with next to no one escaping the challenges posed by the pandemic.

Essential workers were pushed to their limits on the front line, non-key workers adapted their personal space to facilitate the needs of their job, children and young people transitioned to remote learning, and families around the world grappled with myriad implications born of the COVID-19 pandemic.

Here at Léargas, we watched as schools closed their doors, mobilities came to a standstill and projects faced into postponement. We saw programme beneficiaries navigate unprecedented terrain, and wrestle with the practicalities of remote participation.

But out of every period of darkness, there emerge chinks of light. The spirit of solidarity and resilience which has been seen globally over the last nine months has done much to hearten everyone enduring the COVID-19 pandemic, and the team here at Léargas are no exception.
Propelling Projects through a Pandemic
While remaining engaged with our beneficiaries throughout the year, we have seen displays of solidarity, resilience and innovation across all sectors. From beneficiary participation in Webinar Wednesdays to insight-sharing on our blog, the trojan efforts that have been made throughout lockdown have not gone unnoticed. And the bonus part? We've seen those efforts bear fruit. Suffice to say that the admiration we have here at Léargas for our beneficiaries matches the level of commitment they have displayed in the face of adversity this year: exceptionally high!

Whether it was maintaining motivation or generating positivity despite the challenging circumstances, so many of our beneficiaries put their best foot forward, and did their utmost to keep calm and carry on. But how did they do it? What measures did they put in place to support each other? What activities did they rely on to make the most of remote participation? And how did they stay positive in the midst of a pandemic?

To reflect on this and more, we heard from a number of beneficiaries about the practicalities of project life during a pandemic. And so, as the sun sets on 2020, there is no better time to celebrate the commitment and conviction shown by Erasmus+ and European Solidarity Corps participants over the course of the last nine months.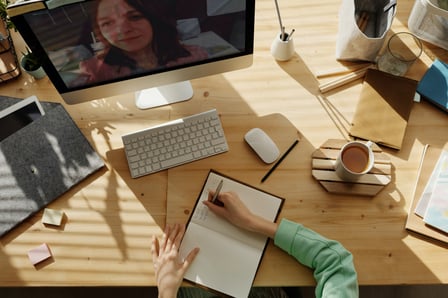 "We Had to Regroup and Just Make the Best of Things"
Perspective was absolutely paramount in 2020 - something one group of young people from Waterford City can certainly attest to. Affiliated with the Waterford and South Tipperary Community Youth Service, the group had embarked upon their own European Solidarity Corps project entitled 'Youth Climate Challengers' when lockdown happened.


"The lockdown affected everything and everyone to a greater or lesser extent – in fact the repercussions will ripple onwards for years to come," they said. "Once the initial shock wore off though, and [the project] participants took a deep breath, they decided that re-examining their aims and realigning their priorities would be a good way to stay together and to develop momentum."


According to the group, the original aims of the project were "to build the group's capabilities, learn more about the environment, put environmental matters at the centre of WSTCYS's work, and implement a project that would make a difference in the local area."

Naturally, nationwide restrictions impeded these aims entirely, so the group made the decision to simply 'lean in' when it became apparent that lockdown wasn't going to be lifted after a fortnight.

"People react differently to anxiety, and each person had to manage their own challenges, but once we realised that this wasn't going to be over in two weeks (as we had originally thought), we knew we had to regroup and just make the best of things."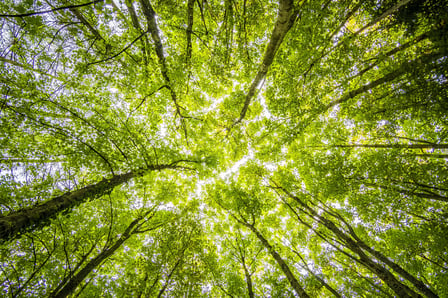 The group used lockdown to do individual environmental research and took much solace from the fact the first two months of 2020 had been devoted to team-building - a motivational endeavour which clearly stood to them as 2020 wore on.

Eager to generate positivity among participants as restrictions eased in the summer, the group took a particularly proactive approach with continued focus on team building, participation in outdoor pursuits, and collaboration on the topic of Group Management and Organisation. But perhaps the most inspirational part of the group's journey? Their commitment and effort ultimately influenced others!

"We spoke with numerous people about the project within our organisation and this has inspired other young people to take up Climate Action Projects within WSTCYS. We feel that we - at least partly - brought the idea of environmental work into the organisation as it had been very slow up until then." they explained. "Now there's an Erasmus+ Strategic Partnership Project called 'Be Environmental!' going on, as well as a Native Irish Tree Trail in development within the Youth Service, and an Environmental App called 'Communitree' about to be launched!"
But that's not all! After facing into another lockdown in winter, the group didn't falter. Instead, they simply requested a project extension. They plan to use it to further their efforts, saying: "We're going to learn more about the environment in our own area during that time. We're going wild foraging, bee-keeping and we hope to visit the eco-village in Cloughjordan, Co. Tipperary as well."

"While we didn't achieve all that we set out to achieve this year, we did learn to be kind to ourselves, and we learned that sometimes doing the best you can is good enough. We also made friends, developed our interests, and inspired other young people – and we have taken some satisfaction in achieving those things during a pandemic!"
"The Competition was a Great Success"
"Lockdown and travelling restrictions have affected the initial schedule of our project very much," Gianluca Stroppi of Festina Lente told us. "Our project was supposed to start officially May 2020 and end June 2021, but we had to amend these dates because it was not possible to carry out our Youth Exchanges as planned initially."


The Erasmus+ Youth Exchange project entitled 'A New Approach for Supported Employment' is centred on three organisations which work with young adults with intellectual disabilities. And the aim? As Gianluca explained, it is to provide a platform for participants to "share the positive and negative aspects of their past work experiences as well as expectations for the future ones, in order to find a new approach which would facilitate their inclusion in the labour market."

So, how has this project been affected by the pandemic and subsequent lockdowns? Well, as we all know, the problems posed by almost a year of restrictions have been varied, but for those involved in A New Approach for Supported Employment, their challenge has been maintaining interest and motivation among participants during a number of particularly difficult months.

The group quickly recognised that communication and interaction was key, with Gianluca explaining: "We organised for all the participants a logo competition aiming to find the best logo which will represent the project on social media, and a Zoom call where all the participants had the chance to meet and introduce themselves."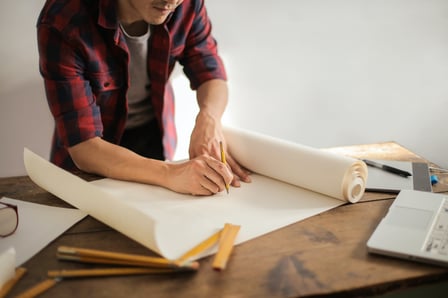 While the feeling of treading water was felt by many, this group saw the benefits of looking to the future in order to maintain motivation levels - an approach which regularly saw them talk tactics in the face of an ever-changing landscape.

"As a staff, we have organised a Zoom meeting every month to take decisions regarding the next steps of the project and explore all the possible scenarios that we might face in the future considering the pandemic," Gianluca told us.

"Each coordinator also provided an online presentation of their organisation to let the other people involved know more about all the activities and programmes that they carry out. The young participants of Festina Lente were directly involved in this, providing a video tour of the organisation and a description of all the activities."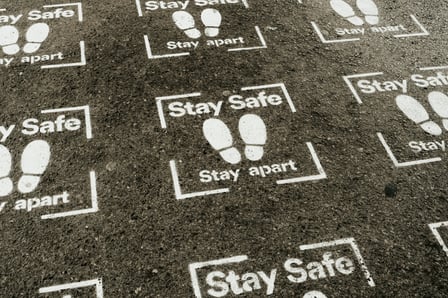 Generating positivity among participants was also a high priority in recent months, and Gianluca maintains that the logo competition really helped, as it not only gave participants an opportunity to actively contribute but also helped to underpin the original aims of their project.


"The logo will be used in all the social media and it represents the core values of the project. The competition was a great success, nearly all the participants took part and gave ideas for it. It was also a good way to keep them engaged and interested in the project."


"You Just Have to Stay Safe at Home"
When discussing displays of resilience and innovation in the face of adversity, you need look no further than European Solidarity Corps volunteer, Nicolas Lelorrain. Earlier this year, Nicolas found himself caught between a rock and a hard place. Originally from France, he was participating in a year-long placement with eurÓg European Youth Centre in Killarney when the the pandemic reached Irish shores. Lockdown forced the Kerry Diocesan Youth Services to close its youth centres, and France to close its borders.

Unable to continue participating as expected and unable to return home in a time of crisis, Nicolas dug deep. Rising to the unprecedented challenge, he decided to document his unique experience, creating videos which maintained contact between himself and fellow participants, sought to encourage potential ESC volunteers, and provided insights into his experience as an ESC volunteer in the midst of a global pandemic.




Projecting Positivity in 2020
And there you have it: a variety of beneficiaries with a variety of aims battling the same set of circumstances and demonstrating the same high levels of resolve and determination.
Despite the challenges created by this year's lockdown, these beneficiaries - and many more besides - ultimately triumphed. Yes, implementation had to be reconsidered and objectives had to be revised, but this could only be done through communication, adaptability and innovation - the demonstration of which is a success in itself.
Indeed, it echoes thoughts shared by Eurodesk Officer, Malgorzata Fiedot-Davies, when reflecting on the events of the past nine months.
"Based on Eurodesk Ireland experience, we believe that to effectively respond to the challenges posed by COVID-19, collaboration, networking, and exchange between local and national partners are more effective and needed than ever before. In this new context, we should look together for new strategies, new ways of exploring and promoting mobility opportunities – at local, national, international and virtual level – and motivating young people we work for not to give up, but to plan for the future," she said.

These Erasmus+ and European Solidarity Corps participants were called upon to display initiative, ingenuity and a level of virtual interaction which couldn't have been anticipated when beginning their projects, and they did so with commitment that cannot be overestimated.

And as the old saying goes - it's not what happens to you, but how you react to it that matters.

Images courtesy of Pexels.


Signup to our Newsletter