Adult Learner Mobilities - An Exciting New Erasmus+ Opportunity
In this blog, Jemma Lee, our Senior Support and Development Officer for Erasmus+ Adult Education, shares about the benefits of Adult Learner mobilities for adult education organisations and learners.
Introducing Erasmus+ Adult Learner Mobilities

Here at Léargas, we know that international experiences can be life-changing. From figuring out how to communicate in different languages, to trying new food, to just seeing how people live in other countries. Travelling abroad and connecting with others from around Europe helps to open our minds to new ideas and possibilities.
The new Erasmus+ programme started in 2021. One of the new and exciting opportunities it includes is Adult Learner Mobilities. This means that now, anyone who is taking part in an Adult Education programme in Ireland has the possibility to travel abroad as part of their programme! In this blog we break down a bit more about what's possible and how it all works.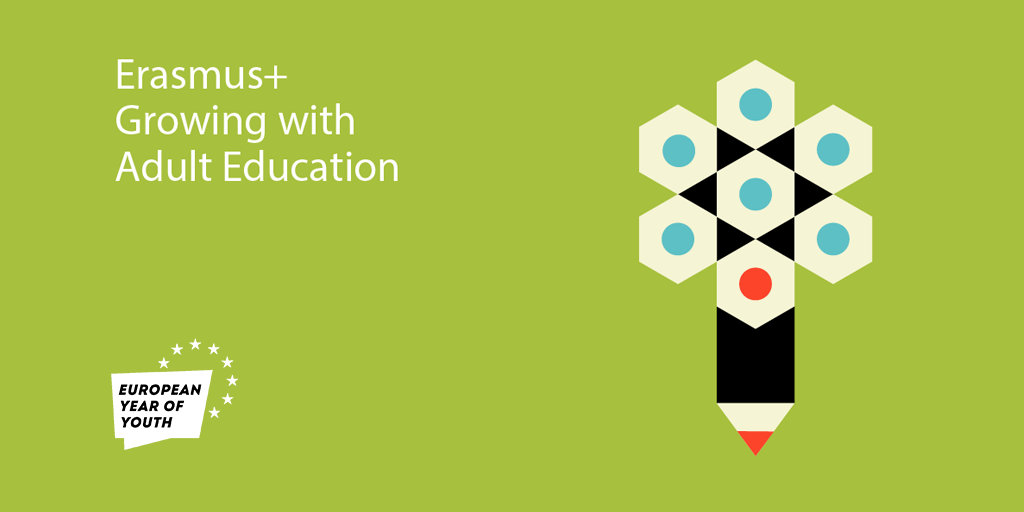 Who Can Take Part?
Adult learners who are enrolled in an adult education programme can take part in Erasmus+ Adult Learner mobilities. There is a special focus on adult learners with fewer opportunities, in particular low-skilled adult learners. This can include formal, non-formal, and informal learning programmes. See eligibility details here.
Please note: The application is made by the sending organisation, individual learners cannot apply directly.
---
How Many People Can Go?
Adult learners can travel as individuals, or as a group. For groups, there must be at least two learners.
The maximum number of learners depends on other activities you might be carrying out as part of your Erasmus+ project. For a standalone project it's 30 participants.
Teachers, trainers, or other relevant staff must travel with a group and take part in running the activity. These accompanying people are not counted in the minimum or maximum numbers.
---
How Long Can We Go For?
Your international experience can be from two to 30 days. This doesn't include the time you spend travelling, which is usually one or two days either side of the activity.
You can also add some virtual activities onto your actual trip to extend the experience even more.
Your whole project, which includes preparation, travelling, and follow-up, can last from six to 18 months.
---
Where Can We Go?
Activities must take place abroad, in an EU Member State or in North Macedonia, Iceland, Norway, Serbia, Liechtenstein, or Turkey.
---
How Do We Find a Partner Organisation to Work With?
You could ask among your own networks to find an organisation with similar goals in Europe.
You could also sign up for EPALE – the Electronic Platform for Adult Learning in Europe. EPALE has a Partner Search tool to help you to connect with other Adult Educators from around Europe. Here's a helpful video to show you how it works.
EPALE also offers a shared online workspace called EPALE Erasmus+ Space where you can connect with your partner virtually, and discuss and share documents securely.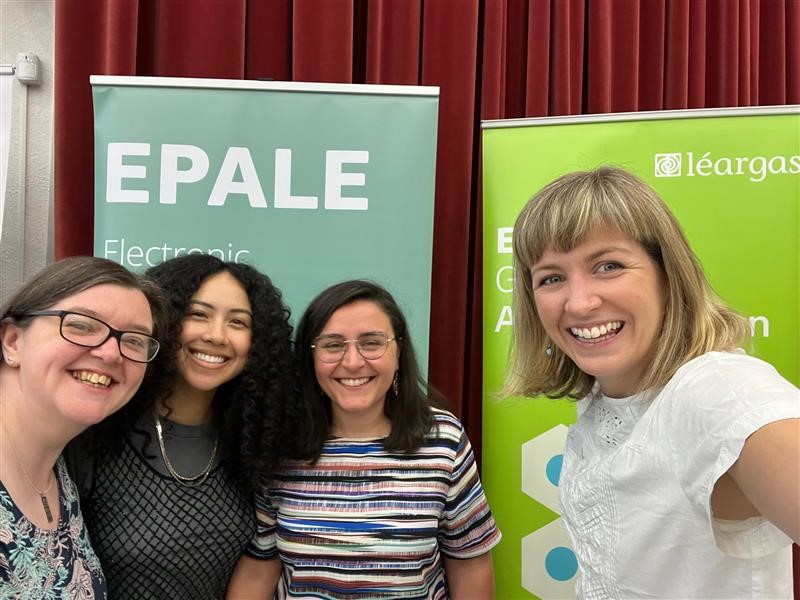 What Can We Do When We Get There?
What you do when you get there is up to each organisation to decide! You know your learners best and can adapt your Erasmus+ experience to meet their learning needs. For group trips, you could do activities like peer learning, work-based learning, or volunteering. Formal, non-formal, and informal learning is all included.
The content of a group project should focus on the key competences of adult learners. Alternatively, it can focus on one of the four priorities of the Erasmus+ programme which are:
Inclusion and Diversity

Digital Transformation

Environment and fight against climate change

Participation in democratic life, common values, and civic engagement
Individual learners must each have their own individual learning programme. This can include a combination of formal, informal, and non-formal learning methods. These might include in-class learning, work-based learning, job-shadowing, observation, and other innovative approaches.
---
Can You Give Us Some Examples of Successful Projects?
Watch this space. This is a brand-new opportunity, so we don't have any examples just yet. Be the first! We can't wait to start receiving stories from adult learners about their experiences!
Here you can read about other kinds of projects, where adult education staff travelled abroad for professional development:
Technology Enhanced Learning for Adult Educators
Using Erasmus+ for continuous professional development in Community Education
Learner mobility has existed in Vocational Education and Training (VET) sector for many years and you can read about the powerful impact that these experiences have on VET learners here:
Tracing the Impact of European Work Placements on Vocational Learners from Ireland
---
What Kind of Funding is Available?
There are lots of different funding headings to cover all aspects of your project. Extra funding is available to support people with fewer opportunities to participate fully in the project.
Organisational Support

€100 per learner in group mobility

€350 per participant in individual mobility

Travel Costs

Contribution to travel costs - based on distance travelled.

For both learners and accompanying staff.

Individual Support

Covers "subsistence" (food, accommodation etc)

Rates vary depending on the destination country and are different for learners and for accompanying staff.

Inclusion Support for Organisations

Costs related to supporting participants with fewer opportunities. €100 per participant.
Inclusion Support for Participants

Additional costs to ensure participants with fewer opportunities and their accompanying persons can participate.

100% of eligible costs

Exceptional Costs

Visa and visa-related costs, residence permits, vaccinations, medical certifications

100% of eligible costs

Preparatory Visits

Up to three participants can travel to the destination in advance of the main activity to prepare and plan.

€575 per participant.
This is a brief summary; every project will have different costs. See the Erasmus+ Programme Guide for full details on the funding rules.
---
How Can I Find Out More?
Sign up to our Adult Education Erasmus+ Opportunities event to find out more about these kinds of projects, as well as others that may be of interest. You can also sign up to our Adult Education newsletter and get updates straight to your inbox!

Contact Jemma Lee, Léargas' Senior Support and Development Officer working in the field of Adult Education. Her contact details are below and she's looking forward to hearing from you:
Already convinced? Come along to our Application Clinic in September to help put the finishing touches on your application form and ask any last-minute questions you might have.
For details of other Adult Education opportunities within Erasmus+ visit our website.
---
When is the Next Deadline?
The next deadline for applications for Erasmus+ Key Action 1 Short-Term Projects is 4 October at 11am, Irish time.
Signup to our Newsletter