Cavan Institute's students gain valuable hospitality experience in sunny Seville
Erasmus+ offers learners across the education spectrum the opportunity to travel, study and work abroad, gaining valuable skills. Finola Keogh is the assistant principal at the institute, and how their students are gaining valuable experience in the hospitality sector in Seville that they can bring home.
The Erasmus+ programme, which enables our students to secure a two-week vocationally orientated work placement abroad, is back up and running at Cavan Institute after its two-year hibernation owing to the pandemic.
Seven students from the Tourism with Business and Culture and Heritage Studies courses landed in Seville on Saturday, 4 March. As beginners' Spanish is on the curriculum of both courses, all are staying with host families in order to fully embrace the culture and improve their language skills.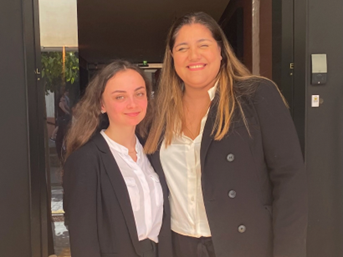 Three students secured work placements at the 5* EME Catedral Mercer Hotel, located in the heart of the city in front of the Giralda and the Cathedral of Seville. Vanessa, Anna and Nelly are working on reception, gaining hands-on skills in welcoming and checking in guests, and dealing with all of the issues typical of a busy front desk.
"Everyone is like family here," said Vanessa, "and they're treating us so well, ensuring we get a chance to learn as many new skills as possible". The front desk manager, Luis, was very complimentary of the student's work ethic, saying it was a pleasure to have them on placement.
Cavan Institute is extremely grateful to Luis and his team at the EME Mercer Hotel for the excellent opportunities afforded to our students and to Asun at Praktika Training and Consulting for securing these prestigious placements.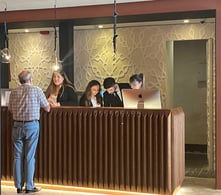 More students from the Institute arrived in Seville on Saturday, 11 March, and we look forward to sharing details of their placements and experience in another post.
Cavan Institute is indebted to the support it receives from Léargas, the Irish National Agency responsible for managing funds on behalf of the EU's Erasmus+ and other programmes.
To find out more about the Erasmus+opportunities currently available, please contact click on our VET pages or contact our VET team.
Signup to our Newsletter