Detached Youth Support - Supporting Young People in Time of Covid-19
Eve Doran is a Social Inclusion Projects Officer with Youth Work Ireland. She works with the Practice team to support, promote and communicate the achievement and outcomes of the social inclusion, diversity and advocacy projects run by Youth Work Ireland and its member services. Here Eve discusses the Detached Youth Support Project, which addressed the social and economic impact of the Covid-19 pandemic on young people in Europe and documented best practices for identifying, connecting with and supporting them.

As travel and other restrictions ease, for many young people the transition back to pre-Covid times will be challenging. Lockdown has been a uniquely universal experience shared by young people across Europe. The situation for young people who were already vulnerable and at risk of disconnecting from society seriously worsened. The number of "Inactive NEETs" (those not in employment, education or training) increased. These young people are at particular risk of long-term social exclusion and poverty.
Detached Youth Support Project
Thanks to support from Léargas and Erasmus+, the Detached Youth Support Project, an Erasmus+ KA2 Youth project coordinated by Youth Work Ireland, has been able to address the social and economic impact of the Covid-19 pandemic on young people in Europe, focusing on those most socially excluded. The project has completed an extensive research report documenting the extreme forms of social exclusion (including radicalisation) experienced by young people during the lockdown, and the continued challenges faced by those who remain disconnected from services in the recovery from lockdown. It also details adaptations and best practices in 'Detached Work' and provides evidence for the effectiveness of this work, along with its inevitable challenges. The project built on a significant programme of work already being enacted by street youth workers.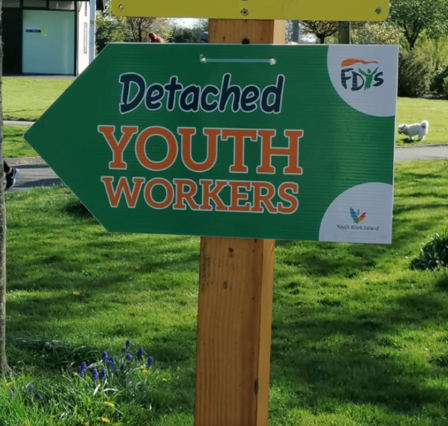 Participants, Themes and Best Practices
The participants in the research were youth workers and practitioners from 33 different organisations across five countries - Ireland, Sweden, Finland, Austria and Belgium. The most prevalent theme that emerged from the research was isolation/alienation. The pandemic has changed the ways many of the participating youth workers in the research would engage their target groups, and has brought new challenges. These included adapting to, and eventually dealing with lethargy for, digital youth work. Although there was an increased demand for services, the digital divide often meant participation was low and after time 'Zoom fatigue' had an impact on engagement. Practitioners found that best practices were being constantly visible to young people, providing packs to homes, engaging in targeted digital youth work, socially distanced street work, and inter-agency work. Some youth workers reported that their most useful tool has been a bike! The crucial element is being present, visible and available through detached outreach.

Detached work is a viable practical method, considering current restrictions. Increasingly innovative methods were needed to meet best practice. Street teams and detached youth workers were required to use their creativity, experiment and explore new ways of reaching young people. The outreach provided by youth workers has been of great value. There is considerable evidence that young people need exactly the kinds of support that detached youth support provides. The perseverance and resilience of youth workers at this time is commendable. The unprecedented current circumstances bring many challenges to this work; safe social distanced youth work in outdoor settings requires planning, inter-agency work is more important, yet no easier, than ever before.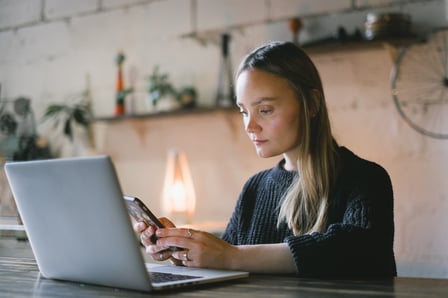 As part of our lunchtime learning series, Youth Work Ireland held a session focused on detached youth work that provided a space for practitioners to share what has worked for them, identify further support needs, share resources, and discuss the inevitable challenges. The event was open to all staff and volunteers from Youth Work Ireland's Member Youth Services. That it was remarkably well-attended speaks to relevance of this work at the present moment.

The full research report can be found on the website Detached Youth Support, where further resources and information will be shared in the coming months.

Images credit: Eve Doran and Pexels.
Signup to our Newsletter