Entrepreneurship and Adult Education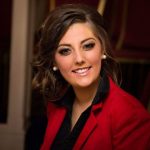 Donna Breen is a CBT counsellor and a tutor with Tipperary ETB, where she delivers adult and community education programmes including Community and Personal Development. As part of Tipperary ETB's Staff Development Plan, funded by Erasmus+ KA1 Adult Education, Donna visited Slovenia for a training course on 'Teaching Entrepreneurship in Schools'.
Teaming Up to Teach Entrepreneurship
We had people from six countries in our small group, including the trainers and participants. There were two from Slovenia, two from Iceland, four from Spain, and one each from Poland, Estonia and Ireland. All of us were working in further education, academia or teaching.
The main objective of the course was to prepare the participants to professionally lead an entrepreneurship course in a high or vocational school. By the end of the course we participants had a substantial understanding of tools for facilitating entrepreneurial skills among our students, including business modelling, design thinking and business planning. The specifics of different forms of entrepreneurship were also emphasised (e.g. social, women, technology, local and eco entrepreneurship).
Entrepreneurship in Theory
The course is designed as an interactive process with emphasis on establishing a mentor relationship between participants and trainers. It follows a two-way communication process including discussions, interactive games, working in groups and pairs, presentations, case studies, thinking techniques and individual activities. The focus is on experiential learning and workshop approach.
We looked at contemporary business models, canvas business modelling, innovation practices, and included a study visit to an innovative company called Katapult. This is an incubator for small start-up companies in Slovenia where they can use the facilities and amenities to get their business off the ground. They can also access the experience and help of others who are further along or in the same position as them. Amenities include office space, communal offices, internet, sleeping areas, a gym and access to other entrepreneurs and established businesses who have funded the project.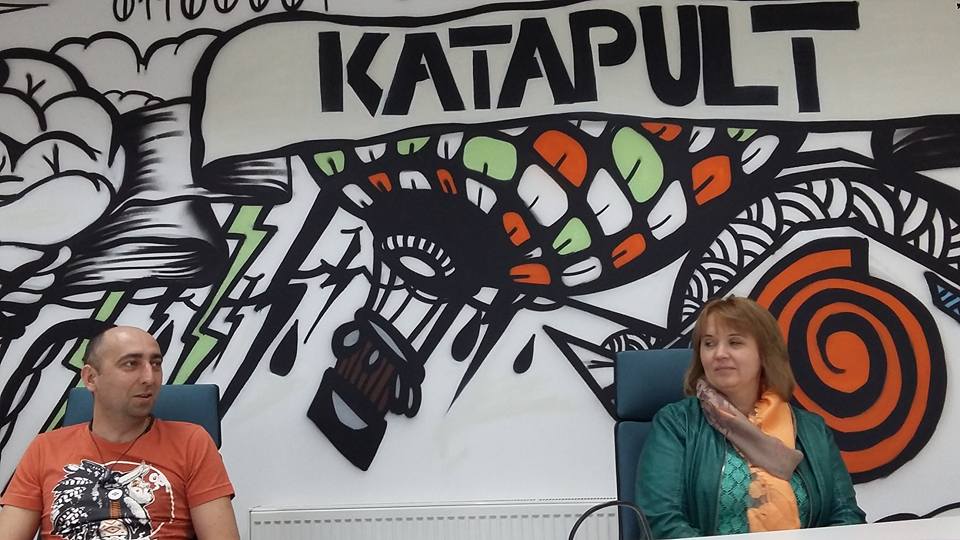 We also covered lean start-ups and creating, finding and pursuing business opportunities, and different approaches to market and user analysis. This consisted of getting back to our classroom and refining a business idea. We looked at our possible target groups, started to refine the places we would go to do field research on this group, and presented our ideas to the main group. We then went out into the city and undertook the research by monitoring and noting different trends and important information about our groups and their needs. We also looked at challenges in teaching design thinking.
Towards the end of the course we looked at conceptualisation, creating ideas, teaching creativity using various interactive and alternative methods along with prototyping. We then practiced our 'elevator pitches' and how to use creative presentations of business ideas. We also looked at using empathy maps. We ended with planning: follow up activities, dissemination and implementation of learning outcomes, and discussing possibilities for future cooperation among participants.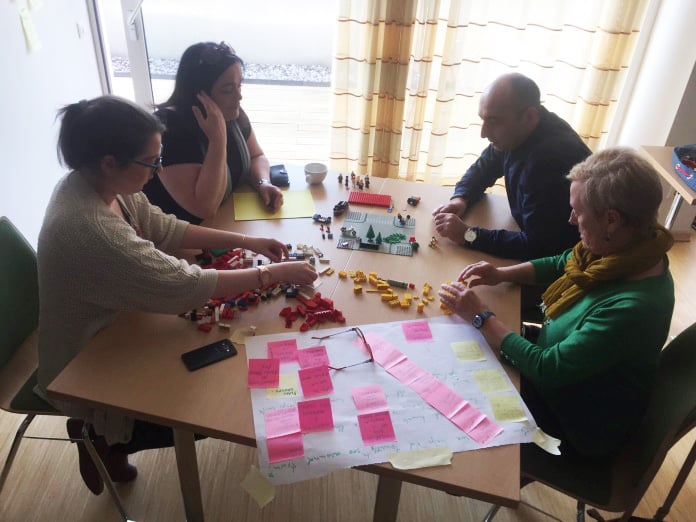 Entrepreneurship in (Delicious) Practice
On our 'cultural night' we went to a social entrepreneurship restaurant. It was set up by immigrants from various countries, who have excellent culinary skills. Each night people from different ethnic backgrounds would cook dishes from their country of origin. It was Tunisian night when we visited and we tasted various dishes. The restaurant enables people who have struggled to gain employment locally to use their natural skills, gives them something to be part of within the larger community, and meet others in similar situations. We all gave examples of our native entertainment. I even gave an exhibition of Irish dancing!!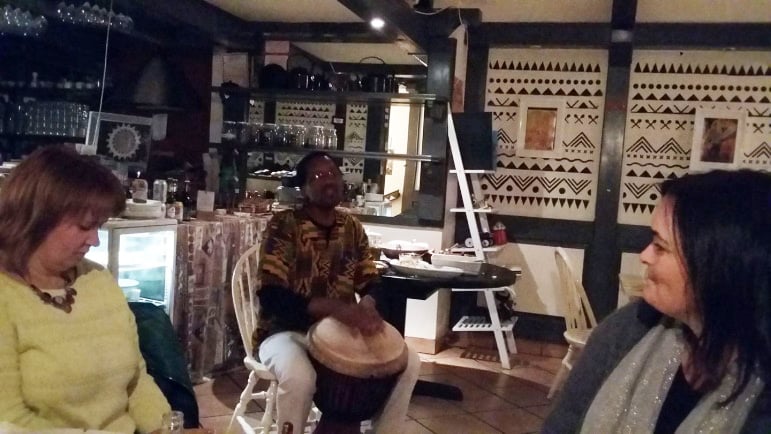 I am hoping to develop a relevant course with Tipperary ETB and other organisations to work with young people, business owners, community stakeholders and the long term unemployed in terms of delivering these types of courses to encourage people to see entrepreneurship as a valid job prospect. I hope to apply for funding for a pilot programme for community education participants next year.
---
Images courtesy of Donna Breen. We welcome contributions to 'Insights' at comms@leargas.ie.
Signup to our Newsletter