How Erasmus+ can be a "Changemaker"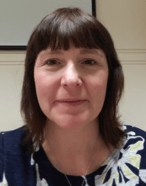 Liz Mulry teaches at Eglish National School in Co. Galway, where she is the Erasmus+ Partnership co-ordinator. Currently working as part of the SEN team in the school, Liz has taken many roles in the school, including principal from 2007 to 2012. As principal, Liz joined a Comenius partnership in 2010, and the school has been involved in Comenius, eTwinning and Erasmus+ ever since. Eglish NS is a small rural school that has a large number of children with special needs as well as a number of pupils with above average ability. The majority of pupils are members of the Traveller community. The school is one of only 15 Ashoka "Changemaker Schools" in Ireland, and they attribute part of that achievement to their involvement with European programmes. In this post, Liz describes how the school has used their involvement in Erasmus+ Partnerships to bring benefits to the pupils, teachers and the whole school.

Since we're a DEIS school, many of our children come from disadvantaged backgrounds. Most are from the Traveller community, and our involvement with Erasmus+ has given our pupils opportunities they would otherwise never have had. Through Erasmus+, our pupils have had the opportunity to visit schools in other countries, they have made friends with children in countries they had never even heard of before, and they've realised that they are very much part of a wider European community. They have a much greater sense of their own identity as Irish people, and also as part of the larger EU community. They have an appreciation and respect for other cultures, languages and ideas in Europe.
Whole school benefits
It's not just the pupils who travel who benefit from our Erasmus+ projects. Everyone in the school is involved - from the smallest Junior Infant to the oldest child in 6th Class. We choose projects that have activities in which every child can participate. Every child in the school has a contribution to make, be it artwork, singing a song, writing a story or poem, designing costumes, building houses, researching, map making, making a power-point or video, or performing a play. Having this wide range of activities available to the children has also helped to change our school. We've encouraged the children are to be creative and some have discovered extraordinary talent they didn't even know they had. Once the focus is taken off purely academic subjects, the children have the opportunity to shine in areas like costume making, house design, song writing and art. This might not have been possible if they hadn't been involved in the projects.
Four pillars of a Changemaker school
Changemaker schools have four pillars: Creativity, Empathy, Leadership and Teamwork; working on these projects with our European partners has helped to foster and encourage all four of these characteristics, and has helped our pupils grow and develop, not just academically, but also in a more holistic way, increasing their confidence and self-esteem, along with their skills and talents.
Comenius and eTwinning; culture and traditions
Our first Comenius project, "Your culture and traditions help me to appreciate mine" (2011-2013) was a collaboration between ourselves and schools in Italy and Spain. It was the first experience we had of working with schools in other countries, and it was AMAZING!!!! We covered dance, music, food, myths and legends, monuments, History, Geography and IT. Our children were taught how to make and present Powerpoint presentations, how to use eTwinning and how to make little videos about our local area, which we shared with our partners.
Erasmus+ Partnerships
Invaders - how they shaped the Europe of today
Our next project was "Invaders-How they shaped the Europe of today" (2014-2017) with partners from the UK, Spain, Italy, Finland, Romania and Poland. This was a three-year project, for which we received the eTwinning National and European Quality awards.
It was a fantastic project, incorporating History, Geography, Art, Music, Dance, Food, Culture, Languages and so much more! Watch the video to see what we got up to: in ten minutes we have tried to cover three years of partnership with schools in seven countries. Look out for breaking news from Clonmacnoise and an enormous cake!
Once upon an island
We are currently involved in a KA2 project "Once upon an island" with partner schools in Poland, Croatia, Sicily, Crete, and Portugal; we started this project in September 2017 and will finish in August 2019.
This video gives an idea of what we are doing as teachers and pupils in partner countries work together to create our own island from scratch:
Online and in workshops we collaborate to design our own island. We work together to name it, design its flag, compose its National Anthem, create its maps, write its history and laws, design its infrastructure, government, constitution, economy, language, education system, religion, music, art, architecture, and every other element that makes up a civilisation.
It is a very exciting project, with unlimited potential to bring every part of the curriculum to life in an unforgettable way. It involves teachers and pupils from all six partner countries. Some pupils travel to partner schools; others will not travel, but are very much involved in every aspect of the project. All of the pupils and teachers involved in the project will benefit greatly from taking part.
Outdoor Education - Happy Children make Happy Learners
Finally, we have also recently started a KA2 project "Outdoor Education - Happy Children make Happy Learners!" which will run until 2020. Our partners are from Wales (two schools), Finland, Sweden and Italy. It is a wonderful project exploring the theme of outdoor learning. This is particularly useful for us as we have recently begun working to Forest school principles and have just planted 100 trees, so we will eventually have our own little forest in the school grounds. Our first trip was to Wales, where we met our new partners, visited the welsh schools, shared our experiences of outdoor learning, and explored a forest, a beach and a very high hill. In January, two teachers went to Finland, where they learned how to do outdoor education in the snow. This is how they got on:
This project is a teachers-only project, though, so we will be applying for a new project to start in September, where we can bring the pupils on mobilities. This is most important to us, as we recognise the impact of these mobilities on the children themselves and on their families.
Erasmus+ has helped us to make our school a real "Changemaker", making a real difference in the lives of our pupils and the community we serve. Thank you Léargas and Erasmus+!
Find out more
KA2 Projects in School Education
---
Photo and videos courtesy of Elizabeth Mulry. We welcome contributions and ideas for 'Insights' at comms@leargas.ie.
Signup to our Newsletter