Reflections on Erasmus+ Job Shadowing in La Palma, Canary Islands
Pamela O'Leary is a career guidance teacher at Cork Educate Together Secondary School. She recently went on a one-week Erasmus+ Job Shadowing exchange to IEP Banderos School in La Palma, Canary Islands. Pamela gained some valuable insights and discovered creative approaches to challenges that arose throughout the school.
I went to IEP Banaderos in La Palma, Canary Islands to take part in Erasmus+ Job Shadowing. It was a privilege to be in a school where creativity and positivity bounce off the walls. The attention that teachers show to students is palpable. They seemed genuinely interested in these 'profesoras irelandesas' and wanted to show us their school and pedagogy with such pride and infectious humour. The Canarian humour is very much like Cork humour. Teachers who laugh together can achieve many things despite losing some words in translation!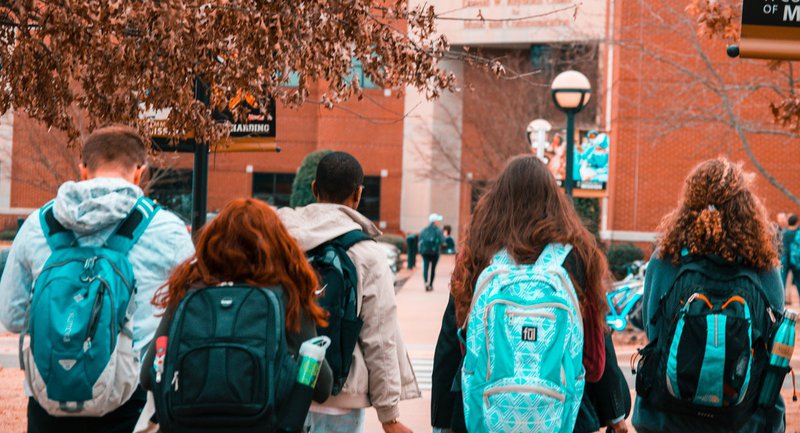 Content and Language Integrated Learning
During my Erasmus+ Job Shadowing experience, we visited many classes, including History, Art, Hospitality and PE. These subjects are linked in with 'CLIL' (content and language integrated learning). This is the approach the school uses to learning a foreign language. It is a hands-on, cross-curricular approach that encourages students to practice their non-native language through their non-language subjects. Students regularly present projects in English.
An example of this was a history project about the Russian revolution, which was filmed and presented through English. The students recorded themselves using Chromavid and green screen, and used monologues to convey their learning from the history class. Typical Canarian humour and slapstick were included!
This learning exercise was multifaceted and involved many skills. The students showcased their knowledge in history but also their oral English language skills.
Critical Thinking in the Classroom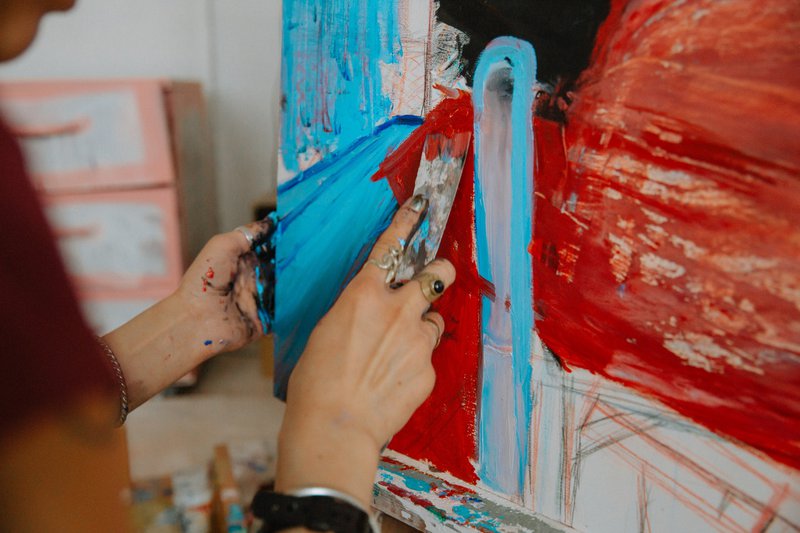 I visited an art class where students were doing their end of year presentations. At the start of the class, the teacher organised for students to send questions about art to a well-known illustrator in Madrid. The artist filmed himself answering questions submitted by the students, and the students had a chance to hear what he had to say. What struck me was that the questions were very philosophical such as: how do you define creativity? What makes art good or bad? How do you get rid of the blocks when you draw? The questions were not just art-related, but also about life and emotions and what was relevant for students.
Care and Responsibility
Another aspect we noticed was the level of care and responsibility the students showed in class. If a student struggled to put up her piece of art on the board, her fellow students came forward to help her. It was very heartwarming for us to see and more evidence that IEP cares deeply for its students.
Student Mediation Team
The most significant learning on this Erasmus+ Job Shadowing for me as a Guidance Counsellor was learning about the student mediation team. This is a team that deals with low-level conflict within the school.
"They know they are not there to fix or make judgements but merely to listen."
Luisa is an experienced teacher and guide, and her team members range from 12-18 years old. The students follow a set of guidelines and train in basic mediation. They know the limits of their role and understand boundaries. They know they are not there to fix or make judgements, but merely to listen and to provide a space where the aggrieved students can talk in safety.
There are plans in place to link in with Luisa and share ideas and documents. We agreed to make videos of our role plays and send them to each other to enhance each other's learning. I feel we will benefit significantly from the experience of Luisa and her team.
---
We welcome your contributions to 'Insights' at comms@leargas.ie.
Signup to our Newsletter