Green Entrepreneurship: What Role Does Erasmus+ Play in Environmental Matters?
Tomás O'Dowd is a teacher at St Tiernan's Community School in Balally, Dublin 16. As part of a project funded by Erasmus+ School Education, his secondary school collaborated with a school in Portugal on a project which focused on environmental awareness. Here he discusses the positive impact the programme and the project have had on the student body.
The participation of St Tiernan's Community School in Erasmus+ was one of the high points of the academic year for those lucky enough to take part.
Last year, students from St. Tiernans's collaborated with students from Escola Secundaria De Lagoa, a second level school situated in the Algarve region. Together, students from both schools participated in a joint project called 'Green Entrepreneurship and The Health of Europe'.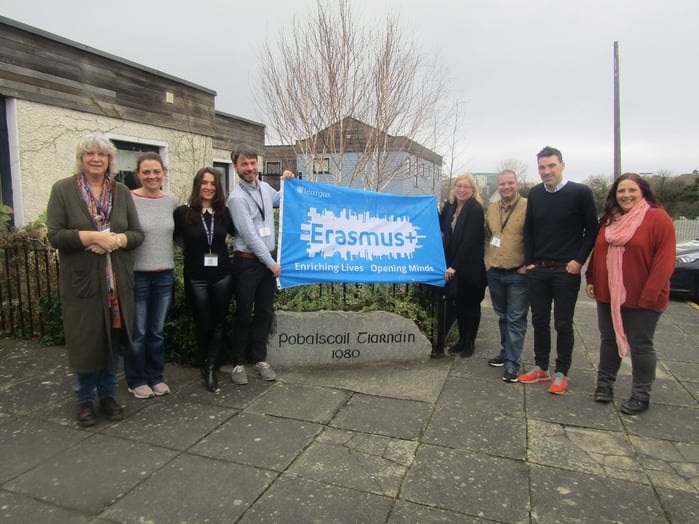 How Erasmus+ Promotes Environmental Awareness
The first phase of the Erasmus+ exchange involved students from Portugal travelling to Dublin in early February 2019. Throughout the week, students gained a greater understanding of some of the threats to our environment in Ireland. Indeed, they learned about the positive actions that can be taken to address these threats, including issues around the use and disposal of plastic waste.
Adopting a project-based learning approach, students gathered information to gain a better understanding of how to protect our fragile environment. As such, we looked at sustainable forms of energy and visited Skerries Wind Turbines in North County Dublin. Further to this, students participated in a beach clean exercise in Bray, Co. Wicklow. They were truly astounded by the amount of plastic they removed from the beach in such a short period of time.
Additionally, we considered the importance of physical activity and wellbeing. With that in mind, students took on the challenge of climbing at 'The Wall', Dublin's best and biggest bouldering wall, which was a very popular activity!
The Value of Shared Experiences
For the return leg of the Erasmus+ exchange, students from St. Tiernan's travelled to Portugal. During the first leg of the exchange, students formed strong friendships with each other. As such, there was great excitement in the airport as we embarked on our journey. Unsurprisingly, students were really looking forward to reconnecting with their friends and host families! And thankfully, the weather gods looked favourably upon us which added greatly to the whole experience.
Students had the opportunity to sample school life in Portugal and compare it with school life in Ireland. Indeed, they participated in various trips and events throughout the week, and work continued on their project 'Green Entrepreneurship and The Health of Europe'.
There were, of course, many highlights during our trip to Portugal. We visited Rio Formasa Natural Park where we learned about the unique biodiversity of the area, walked the scenic coastal trail - the Seven Hanging Valleys, and visited the Zoo Marine Animal Sanctuary.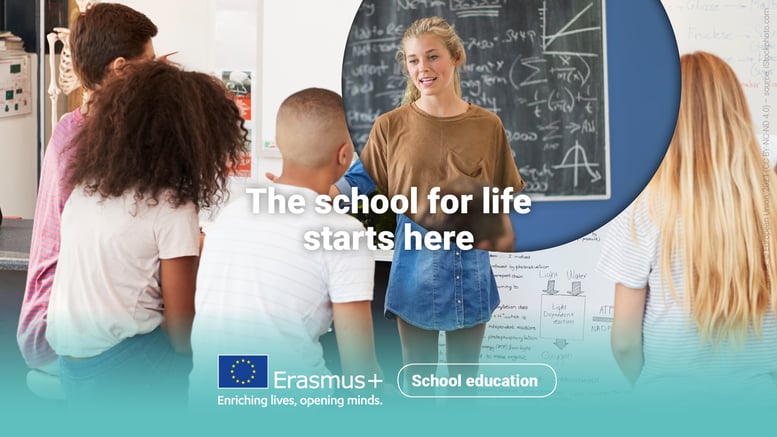 Why Erasmus+ Works For Us
Happily, the Erasmus+ exchange Programme is going from strength to strength. According to the students involved, it helps them to gain self-confidence, socialise, adapt and form a positive attitude to change. Additionally, it provides a clear idea of what Europe, and the European Union, mean in practical terms.
From a teacher's perspective, the project contributes to the development of students' critical thinking, independence, socialisation, creativity and the capacity to take responsibility and become sociable and open-minded individuals.
The success of the Erasmus+ Exchange Programme is dependent upon the enthusiasm and support shown by students and their families. Thankfully, that support has always been exceptional and we look forward to many more years of successful hosting.
Find Out More
---
Stock imagery courtesy of Pexels. We welcome contributions to 'Insights' at comms@leargas.ie.
Signup to our Newsletter