Why Erasmus+ is 'Firmly Embedded' in GTI's DNA

Elva Duggan, of the Programmes Support and Development Team in Léargas, spoke with John McLoughlin, Deputy Principal of Galway Technical Institute (GTI) about GTI's Erasmus+ journey and the impact Erasmus+ has had, not only on those who participated directly, but also on the wider organisation. His advice to any organisation considering getting involved in European projects? Go for it!

"Erasmus+ is Firmly Embedded in our DNA"

In 2010, six learners travelled to Portugal as part of a small project. Today almost 800 GTI learners have undertaken work placements. Why? Well, according to John, Erasmus+ is now 'firmly embedded' in GTI's DNA. These placements have taken place in a variety of countries, from Finland to Turkey and almost every country in between. Nine of the 10 departments in GTI are actively involved in arranging an average of 80 to 90 placements every year for a diverse group of learners aged between 18 to 65.
The opportunity to undertake a work placement in another country has proved a significant draw for GTI, with students applying not only from the Connaught region, but also from wider afield and across Europe. Prospective students know that attending a Fashion course in GTI means the potential to be selected to work at the Tenerife Carnival, the second largest carnival in the world, or for Media students to work with CNN in Turkey.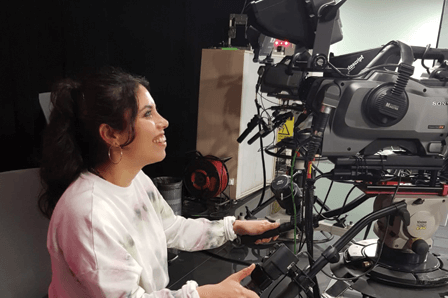 GTI has strong links with the Galway Chamber of Commerce, and John has received feedback that Erasmus+ placements are a real positive on CVs, and very much valued and recognised by local and national employers. He adds that the option to travel and experience a new culture in such a short academic year is a fantastic opportunity, and the availability of such placements is frequently cited as a reason for choosing GTI over other colleges. Indeed, such chances have set the students apart when they leave GTI to begin their careers!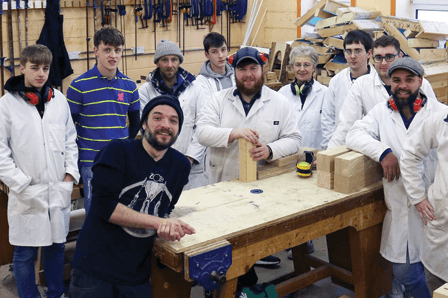 Erasmus+ Projects: Success for Students and Staff
Opportunities to learn and broaden knowledge aren't just for students! GTI undertake a yearly staff skills audit to determine staff CPD needs. The results of this audit have fed into Erasmus+ staff mobilities, with 80% of GTI staff travelling to partners across Europe to observe best practice in a VET setting. Staff return with new ideas and innovations that are then implemented in courses and throughout the college to enhance the college experience for both students and staff. Indeed. John describes how Erasmus+ has become "part of what we do here in GTI".

The success experienced and the expertise developed has meant that, as well as yearly staff and learner mobilities, the college has also become involved in large multi-partner Erasmus+ Strategic Partnership projects in both VET and Adult Education. Other schools and colleges in Galway Roscommon ETB have been also been mentored and encouraged by the College to become involved in Erasmus+ projects. Indeed, such impacts align with this impact study which was undertaken by Charis Hughes of Léargas. The skills and competences acquired through GTI's mobility projects link firmly back to national and European policy in the field of Further Education and Training. For example, The Further Education and Training Strategy 2014-2019 specifically notes "Skills for the Economy" as a primary goal, noting that FET will address the current and future needs of learners, jobseekers, employers and employees and will contribute to national economic development.
Similarly, the National Skills Strategy 2025 includes a number of objectives such as:
Education and training providers will place stronger focus on providing skills development opportunities to the needs of learners, society and the economy.


The quality of teaching and learning and all stages of education will be continually enhanced and evaluated.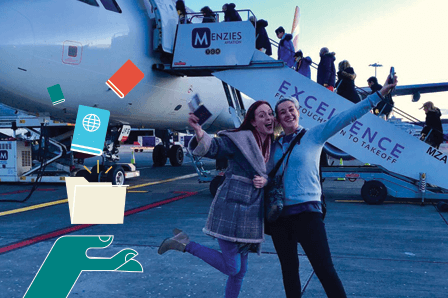 From Learners to Employers: The Impact of Erasmus+

As John states in his interview, the impact that mobility projects have had includes learners gaining transversal skills through their mobility experiences; bringing new innovations to GTI as well as learning outcomes to courses through staff mobility; and enhancing the attractiveness of potential employees who have taken part in mobility projects to prospective employers. Thus, Erasmus+ projects have a real ability to meet the needs of learners, jobseekers, employers and employees as noted in national policy. This is in addition to providing skills development opportunities to learners, and the opportunity to enhance and evaluate the quality of teaching and learning as stated in the National Skills Strategy.
Furthermore, national projects, such as GTI's, also directly contribute towards the implementation of European policy such as Education and Training 2020. This includes a number of objectives such as making mobility a reality, improving the quality and efficiency of education and training, enhancing creativity and innovation - all of which have been fostered through GTI's involvement in Erasmus+ staff and learner mobility projects.
Watch the full interview with John below:



Contact Elva to find out more about VET mobility.
Useful Links

Images courtesy of GTI
Signup to our Newsletter