Early Childhood Education: Innovation, inspiration, transformation and collaboration!
Elaine Hynes is Training and Practice Manager with Early Childhood Ireland. Elaine leads the Training and Practice Team in delivering key projects which support quality in Early Childhood Education and Care settings. In this post, Elaine outlines the value of ECI's collaboration with Mathilde Weber Schule in Tubingen, Germany, including a study visit to Germany in April 2015.
"As Training and Practice Manager with Early Childhood Ireland, I am always looking for ways to share practice and encourage innovation and dialogue with others within the Early Childhood Education and Care (ECEC) sector. In my experience, this happens best through the connections and relationships that we in the ECEC sector are so good at developing and nurturing. Early Childhood Ireland have been fortunate to have built a collaborative learning relationship with the Mathilde Weber Schule in Tubingen, Germany. In April 2015, I had the opportunity to co-lead a group of ECEC trainers on a Study Visit to Tubingen, through Early Childhood Ireland's Professional Learning in Practice Erasmus + programme, in conjunction with Léargas.
On paper, the aim of the week-long study visit was to provide an insight into the ECEC sector and vocational training in another country. In reality, the impact was a transformational learning experience and the development of wonderful new relationships with our German colleagues.
During the week, we spent part of the time in the Mathilde Weber Schule and what an experience that was! We were welcomed warmly by both the teachers and students and together we found ways to communicate and share, quickly overcoming any language barriers. We shared information about the ECEC sector in our respective countries and explored the differences and similarities in our approaches. Our trainers had the pleasure of engaging in creative art and music experiences and despite our initial reservations, it wasn't long before we were painting, signing and laughing with the ECEC students.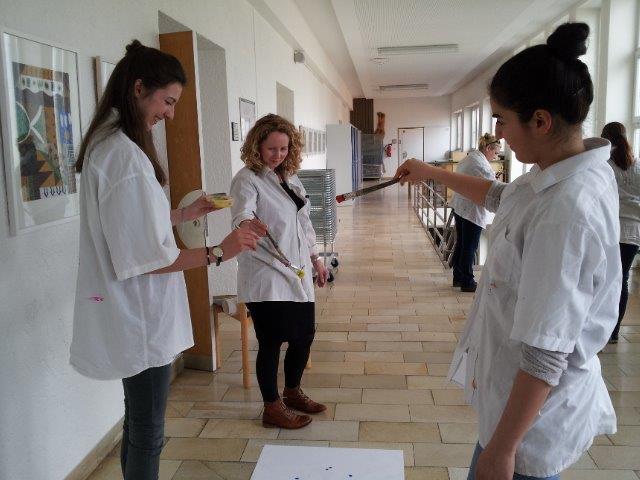 The remainder of the week was spent in various ECEC settings, each of which had agreed to facilitate a job-shadowing programme for our trainers. Each morning we left for our respective settings, full of anticipation and excitement. When we returned to meet our group in the evening, we were brimming with enthusiasm and ideas, sharing experiences and photographs and thinking about ways to bring our new learning back to our students in Ireland.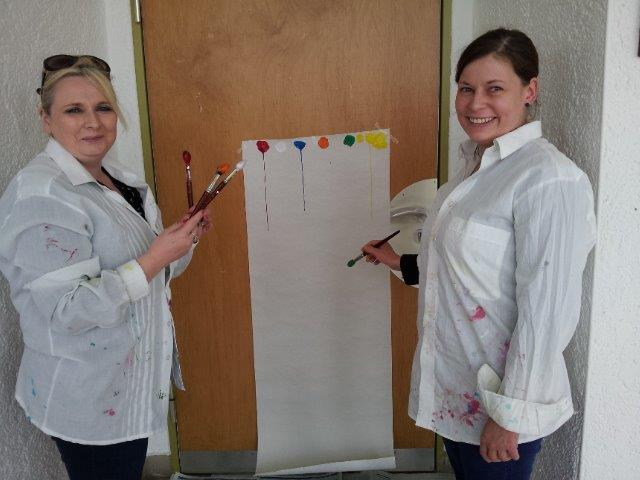 At the end of the week, a visit to a Forest School, where we saw wonderfully competent and engaged young children spend their day playing and learning in a forest was truly inspirational!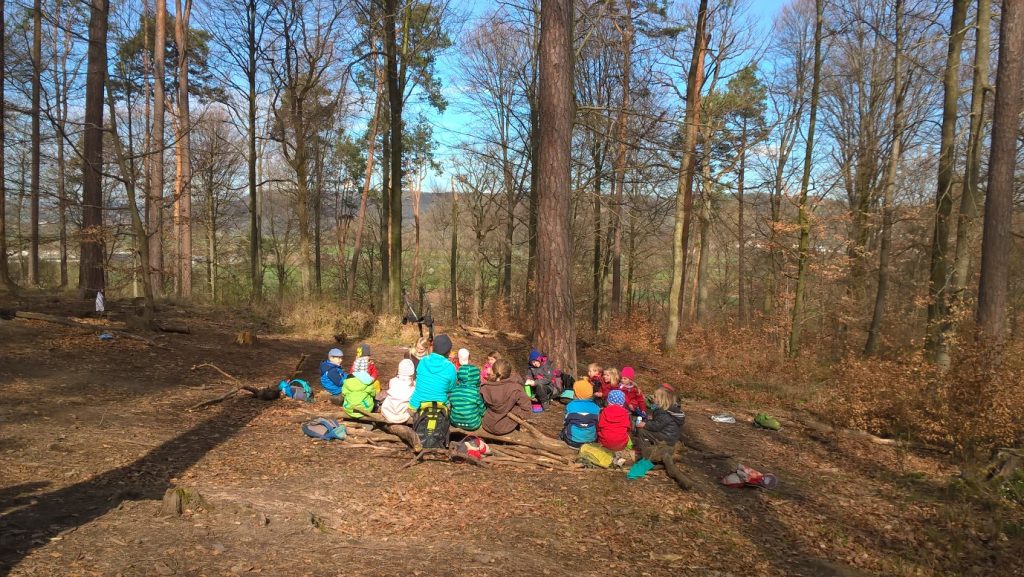 Together our collective experiences throughout the week provided us with a real focus for professional dialogue, learning and meaning-making.
As we reflected on our experience at the end of the programme, we set out to capture some words to describe our experience of the Study Visit. The words that were chosen really sum up the overall experience so well; innovation, inspiration, transformation and collaboration.
Signup to our Newsletter