IT Tralee and European Programmes: An Ongoing Success Story
There was considerable cause for celebration in IT Tralee last month after the college won a European Language Label Award in recognition of its achievements in the field of European projects.

And while the award undoubtedly contributes to an institution's profile, IT Tralee certainly hadn't been flying under the radar up until now!

The college's involvement in European projects had been established and consistently nurtured long before last month's annual awards, with European collaboration having helped to shape IT Tralee's identity on both a national and international scale for many years.




IT Tralee and European Programmes

"My involvement has been since 2003," Kristin Brogan, IT Tralee's coordinator and promoter of Erasmus+, told Léargas. With almost two decades' experience of EU programmes, there are few people more qualified than Kristin to discuss the programme's impact, and indeed its integration within the college.

So, why have IT Tralee and European programmes enjoyed such a long and illustrious relationship? What have the programmes brought to the college and those participating? And does the pull towards the programmes tend to be personal, professional or a mixture of both?

In our conversation with Kristin, we were given an insight into her 17-year journey with European programmes, discussed participants' perspective on collaborative projects, and chatted about the benefits enjoyed by those who choose to engage with European programmes.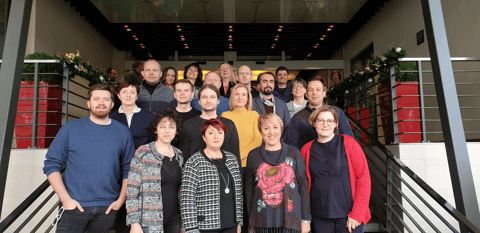 Projects, Participants and Practicalities

At its core, it seems that a shared and deep-rooted belief in each individual project is the reason for continued integration and participation in European programmes, followed by a determination to see projects through to fruition for the benefit of yourself, your department and the college.

"The colleagues who work with me - they wouldn't be working with me on the projects unless they had a positive attitude." Kristin explained. "You might ask 'What's the benefit for me?', but you also ask 'What's the benefit for IT Tralee?' and 'What's the benefit for my department?'

"I had an experience," she said. "I came back from a new project meeting and I was levitating because it had been such a good meeting. New ideas, and full of confidence. Gosh, we're going to have a really good project... It can be challenging and it's a lot of effort, but what you get in return...!"

And what exactly can participants get in return? Well, according to a recent survey conducted by IT Tralee, the answer to that question is an abundance of new skills and practical competences - not to mention a European Language Label award!

From acquiring project management skills, engaging in intercultural communication and creating international networks, IT Tralee staff speak very highly of their experience and involvement with EU projects, with the majority expressing an interest in working on EU Projects again in the future.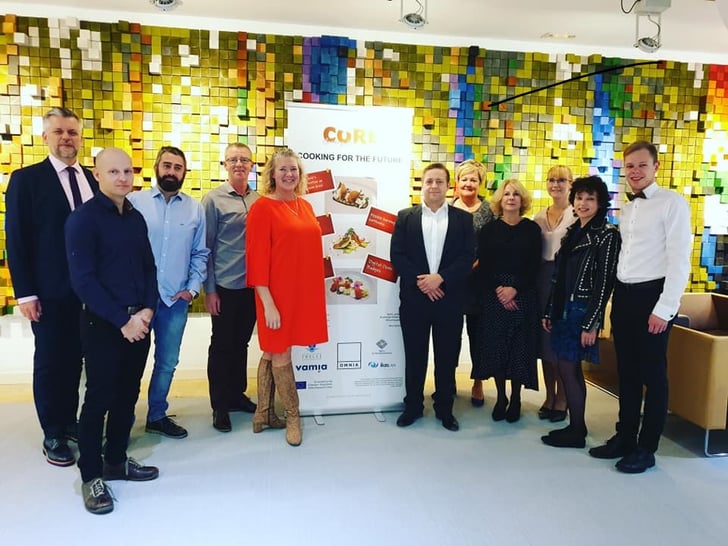 European Programmes: The Participants' Perspective

According to the survey, the opportunities to learn, develop and evolve play an enormous role in participant motivation, and by proxy, programme integration in IT Tralee.
"Because you're working on an international scale, there are so many more examples of how to do things, and you learn from [European peers], you know?" Kristin explained, later adding: "The working relationships with European colleagues - the nice bit is that you can compare and contrast. That's wonderful."
With one participant explaining that involvement in EU projects 'brings another dimension to their work' and another asserting that participation 'creates links to other EU universities and institutes that are a valuable resource for future work', it's fair to say that, in a professional context, the impact of participating in EU projects is significant.

However, it seems the impact extends beyond working life, and also serves participants in a more personal capacity. Indeed, one participant explained: "EU projects have helped me realise the benefit of collaborating and importance of respecting diversity," while another said: "Working on EU projects has enabled me to broaden my mind and gain real-life experiences that I can bring into the classroom to share with my students."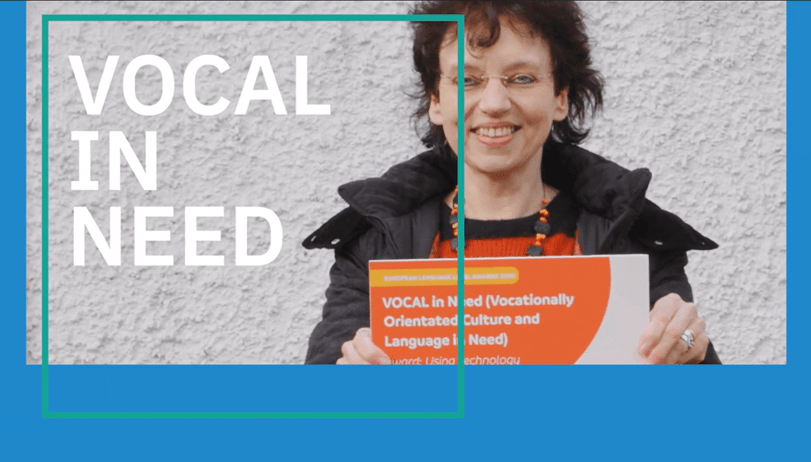 VOCAL in Need and the European Language Label

As it stands, IT Tralee is currently involved in a number of EU projects, working alongside a variety of different colleges in Europe. Indeed, the IT's dedication to intercultural collaboration can be seen in the ELL award-winning project VOCAL - standing for Vocationally Oriented Culture and Language in Need - in Need.

The VOCAL in Need project ran from October 2017 to September 2019, and sought to overcome linguistic barriers and cultural challenges among individuals working with migrants, refugees and other foreign nationals who do not share the same language.

The VOCAL in Need project provided an online training course and a smartphone app to facilitate better linguistic interaction between migrants and refugees, and those working in organisations they might interact with, such as police stations, border control, shelters, and agencies.
"If you are, for example, a police officer and you are dealing with someone who doesn't speak your language, but you have a whole list of phrases and key words you can select from," Kristin explained. "You pick that phrase and then you can change the language so that it's the language of that person. You can ask the person you're dealing with the question in their language."
The facility currently operates in Arabic, Bulgarian, English, German, Italian, Lithuanian, Russian and Turkish.

Speaking to Kristin on the day of VOCAL in Need's win at the European Language Label Awards, she told us: "It's wonderful to be recognised. I'm so grateful."

"All my projects have enormously benefited from the lifeline in Léargas. It's like 'I have a question. Do you have an answer?' And they never let me down. I might have 27 questions! But they are always available. I couldn't do the projects without Léargas!"


Signup to our Newsletter