My Experience as a European Solidarity Corps Volunteer: Laurita Maher-Bordalo
The European Solidarity Corps is a European Union initiative that creates opportunities for young people to volunteer in or set up projects in their own country or abroad, that benefit communities and people around Europe. Here Laurita Maher-Bordalo discusses her experience as a European Solidarity Corps volunteer.

I started as a European Solidarity Corps volunteer with Involve Youth Project Meath in March 2021. Involve provides Youthwork Services for young people from the Travelling community throughout the country. Each project has its own unique programme of activities and engages with many young people annually, predominantly young Travellers. In my hometown of Navan, Involve has a Youth group which almost 70 young people attend regularly.

Involve Navan works with young people from 5 to 25 years with a special focus on 10–18-year-olds. We do a wide variety of activities that includes Homework space, Cooking, Youth Leadership, Gardening, Art projects, Lego Club, Community Projects, and European Youth Exchanges. Our values come directly from youth and community work – those of empowerment, participation, learning by doing, transfer of power, and dignity of the human person.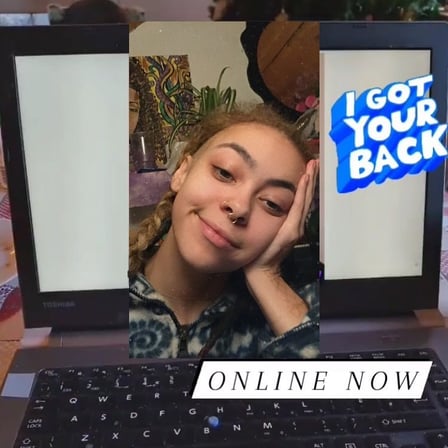 Why Involve Works
Involve works to ensure that young Travellers have access to the same opportunities as their settled peers, and that all young people are valued as people in their own right, not simply as adults-in-waiting. The organisation is committed to values specific to working with young Travellers – recognising nomadism, real participation, anti-discrimination, and an appreciation of Traveller culture.
All the same, there are many external and internal issues to contend with. These include discrimination and not being accepted by counterparts; limited opportunity for employment; and lack of adequate housing and cultural support. Other challenging issues are mental health and wellbeing; alcohol and drug misuse; and inequalities within the community.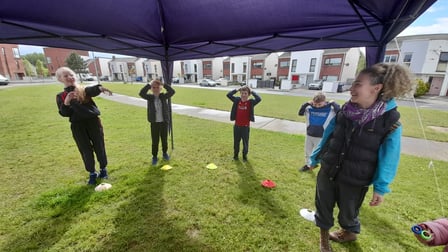 Youth Work in Lockdown
When first beginning my work with Involve I was quite nervous. I was particularly nervous volunteering completely online, which was extremely difficult. I think as a society we have learned with Covid-19 that some things can work from home, but I believe Youth Work is something that really presents a challenge. Many participants found that with online school they were completely digitally exhausted. I worked really hard to find ways to keep them involved, but I struggled – I even found in the lockdown that I was struggling to motive myself. But, I am lucky to be part of a team that really supports each other.

Since restrictions have lifted it's been amazing being back in person with the young people and I'm almost certain they feel the same. A lot of outreach work is needed right now from the struggles of lockdown but I am taking it one day at a time and really enjoying the process of the daily issues and struggles I face as a volunteer. I am incredibly grateful to work at such a grassroots level, as you really get to witness the empowerment and collective action happening with your own eyes.

Looking to the Future
I believe every community in the world deserves community development, no matter their income level. In the future I would like to work in a development setting that is in very extreme and disadvantaged communities around the world. I feel I am capable of handling extreme situations with a calm and collected approach. I'm incredibly grateful to the European Solidarity Corps and Involve for aiding me in my self-awareness journey. I feel incredibly lucky to have this opportunity as a young person in Ireland.

Image Credit: Laurita Maher-Bordalo


Signup to our Newsletter