"No matter your age, take that step": Inspiration from The Gathering 2023
In her opening speech at The Gathering, Léargas Executive Director, Lorraine Gilligan, summarised the key finding of a recent study conducted by Amárach Research which shows that "8 out of 10 Irish adults agree that people who engage in volunteering and working across Europe are more aware of other cultures and better able to understand different perspectives".
Being open-minded, flexible, and empathetic are just a few of the important skills that participants develop during their experience abroad thanks to EU programmes. To demonstrate the impact of such amazing experiences, we invited six former beneficiaries to participate in a panel discussion chaired by radio presenter Michaela Hayes. We were blown away by the stimulating conversations and touching stories that the panellists shared with the audience that day. 
 
We asked speakers to bring an object representing their time abroad and explain how this experience has changed their professional and personal life, and this is what happened… 
Amy Ennis  participated in the European Solidarity Corps in Palermo (Italy) for six months with CESIE, and she greatly emphasised how many soft skills she was able to develop thanks to this opportunity. Holding a Sicilian ceramic sun, she explained how lost she felt after the pandemic, and how going to another country with a fully funded programme gave her a new direction in her life. She encouraged everyone in the room to embark in this journey, "No matter your age, take that step".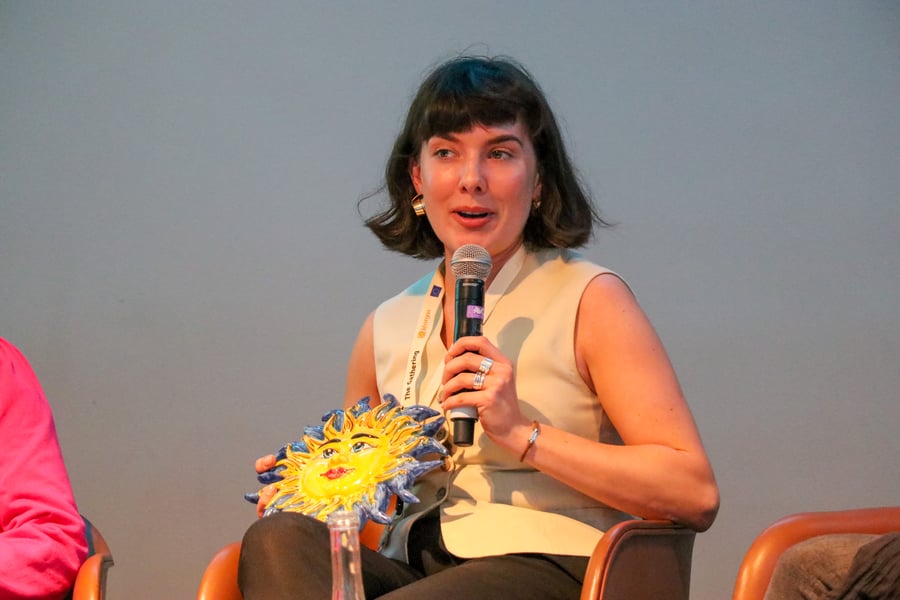 Teacher Aisling Brown brought a colourful placemat from Martinique, where she learnt how to manage stress through mindfulness, yoga and meditation. Despite being initially sceptic, she was won over by the benefits of such practices and, once back in Ireland, she set up meditation and wellness sessions for teachers and students at the school where she is teaching, St Ronan's National School. Especially after the pandemic, mental health has become such an important topic that the school decided to extend these classes to parents as well.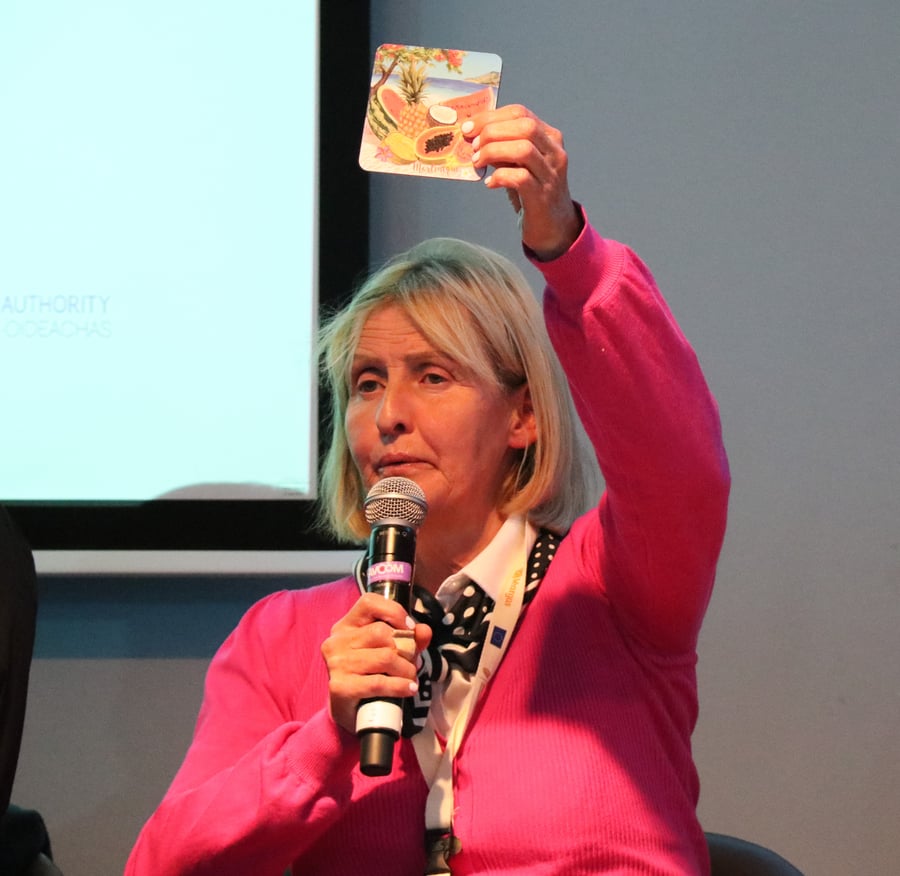 Sally Galiana brought an iPad to represent the digital skills she was able to acquire thanks to Erasmus+. Working in the radio station NearFM, it was important for her to keep up with technology and use new tools. She reflects on the importance of upskilling throughout one's career, as technology changes quickly. "When I started working in radio, there was only one computer. Now, we all have smartphones!" 
Nisa Aga and Abigail Fonlari are two nursing students at Dundrum College of Further Education who flew to Norway to work in a hospital caring for people with dementia. While showing a beautiful mug they bought during their stay, they eloquently explain that thanks to such a unique experience like the Erasmus+, you don't only develop new skills, but you also gain a renewed confidence about your abilities.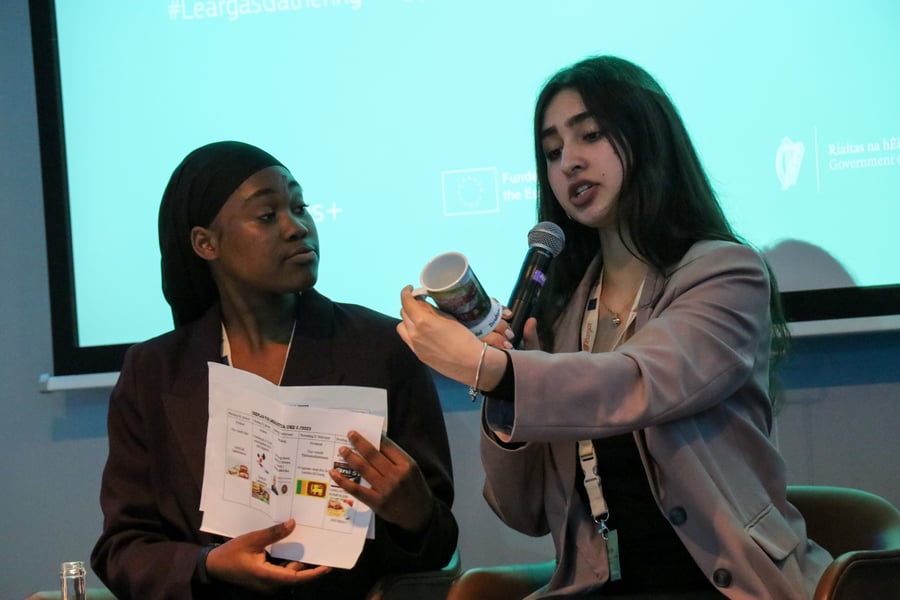 Finally, youth worker Lisa Downes touched everyone's heart by reading some lines from letters that some of the young people she works with wrote. The Erasmus+ helped young people attending St. Andrews Resource Centre gain communications skills, interpersonal and organisations skills, as well as perseverance and confidence. Indeed, as she beautifully puts it, "Without the belief in yourself, you can't develop other skills". Over time, she was delighted to see young people bloom: some started asking for advice on building their CVs, others suggest applying to university, and so on. One letter said, "I don't know what my future holds, but I know it's bright". Lisa urges everyone to believe in young people, especially the ones with less opportunities.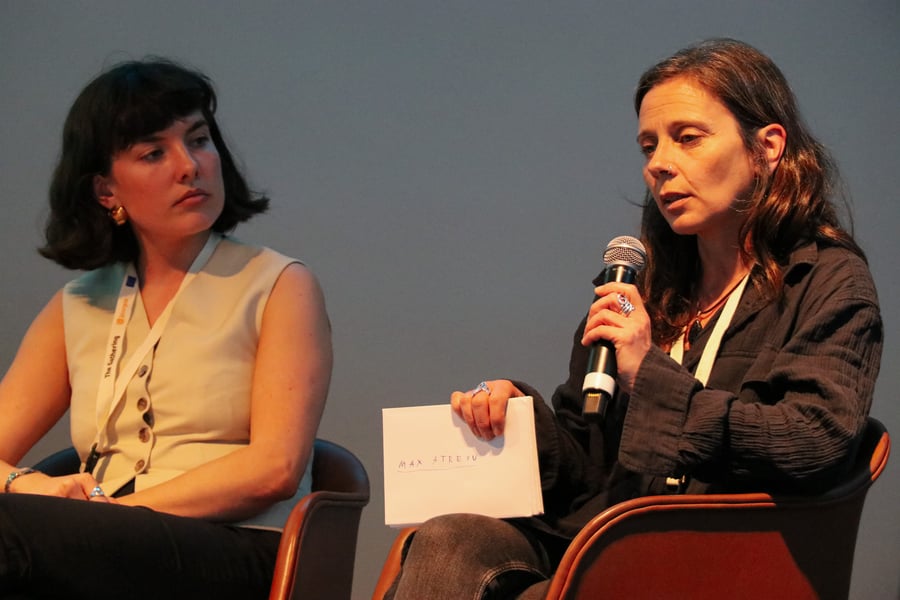 Would you like to take part in one of these exciting programmes? Learn more about the European Solidarity Corps and opportunities in school education, adult education, vocational education and training and youth on our website!
Signup to our Newsletter