Transnational Cooperation Activities (TCAs) are events arranged by National Agencies such as Léargas to encourage collaboration and sharing of best practice within Erasmus+. They can be training and support events aimed at National Agency staff and project coordinators; contact seminars to find project partners; or thematic seminars addressing specific topics in education, training and youth work. TCAs in the youth field are organised through the SALTO (Support, Advanced Learning and Training Opportunities) network. In this week's blog, Amina Moustafa from Sports Against Racism Ireland (SARI) shares her experience of one such training course in Cyprus.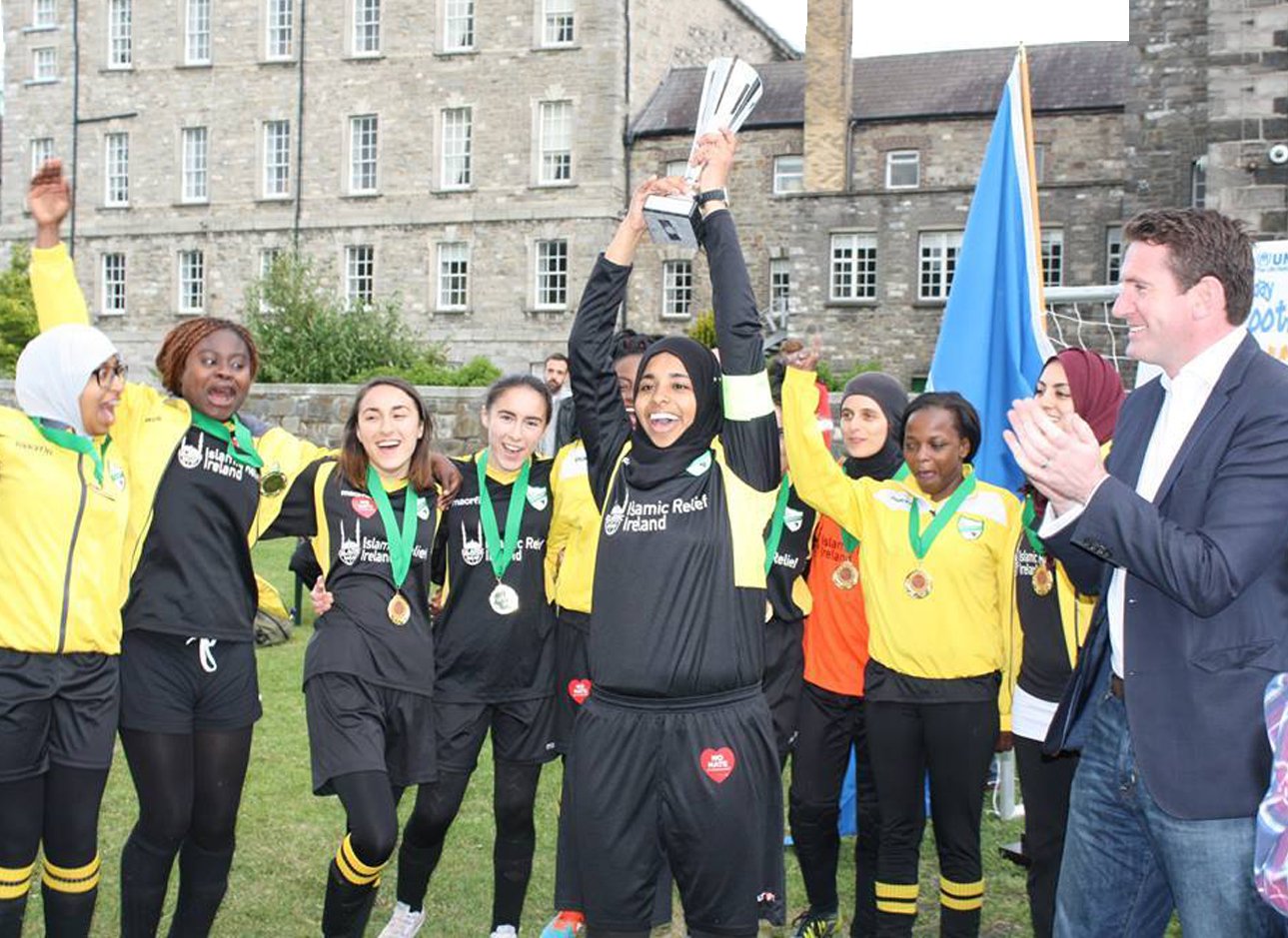 Hi there, my name's Amina Moustafa and I am a Youth Leader for Sports Against Racism Ireland and the Communications Officer for SARI's programme 'Hijabs and Hat-Tricks'. This organisation uses sports as a medium to tackle racism and discrimination and aims to provide opportunities for youth to get involved in projects based on social inclusion in Ireland and around the world.
The 'Hijabs and Hat-Tricks' programme I'm involved in was first established after FIFA lifted their ban in March 2015 on the wearing of head-coverings while playing football. It was set up to encourage young Muslim women to get out and play football. It created an environment that celebrated cultural diversity, where Muslim women would feel included and not feel discriminated against.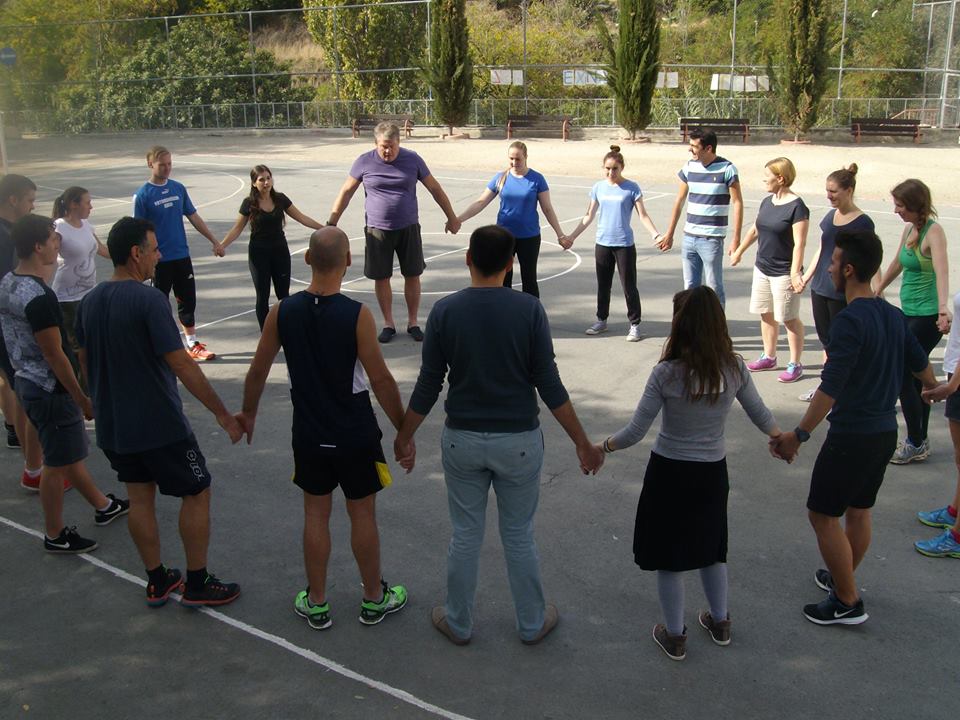 I had always been passionate about sport ever since I was little and as I grew older I learned more about the power sport had: how it could be used for something bigger, how it could bring people together. So when a friend from my organisation told me about an opportunity to take part in projects and training programmes abroad, where I could collaborate with people who are also passionate about the work they do--and who want to take their knowledge and experience to the next level--I couldn't wait to be part of that space, where people were making a conscious effort to do something for their communities and were really trying to make a difference.
I applied for 'Sports, Outdoor Activities and Participation II', a week-long training course in the mountains of Kakopetria in Cyprus, and was picked as one of the participants. I had never travelled abroad on my own before so I was originally slightly nervous but as the days went by I became more and more excited. Léargas kindly arranged all my flights for me and the other Irish participants and also provided me with a preparation pack that let me know what to expect and helped me make the most of the programme.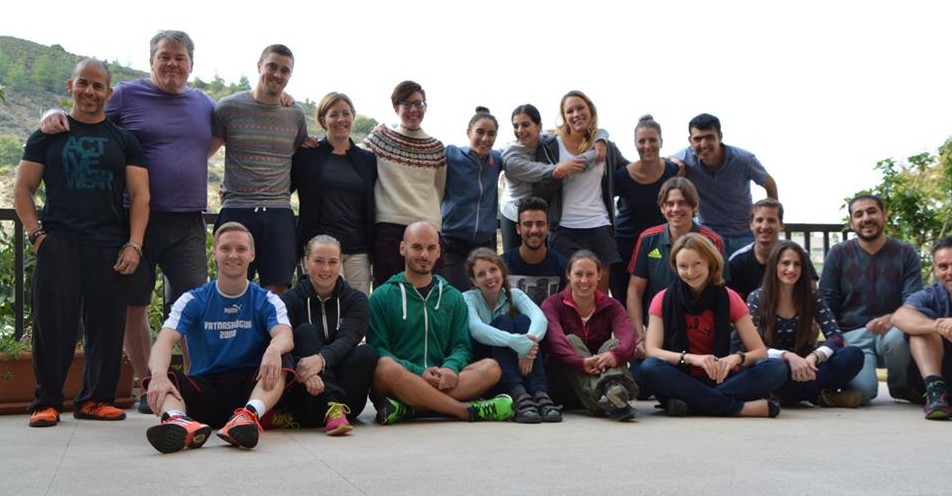 The training course definitely exceeded all my expectations. It was a trip I will never forget. It was an action-packed week full of outdoor activities, creative workshops, networking, sharing of ideas and reflection. I met a bunch of amazing people of all different ages and from various different countries--such as Malta, Liechtenstein, Iceland, and Belgium--who were involved in some great programmes and were doing some amazing work. Everyone I met in Cyprus was passionate, determined, enthusiastic and inspiring and I enjoyed every moment with them.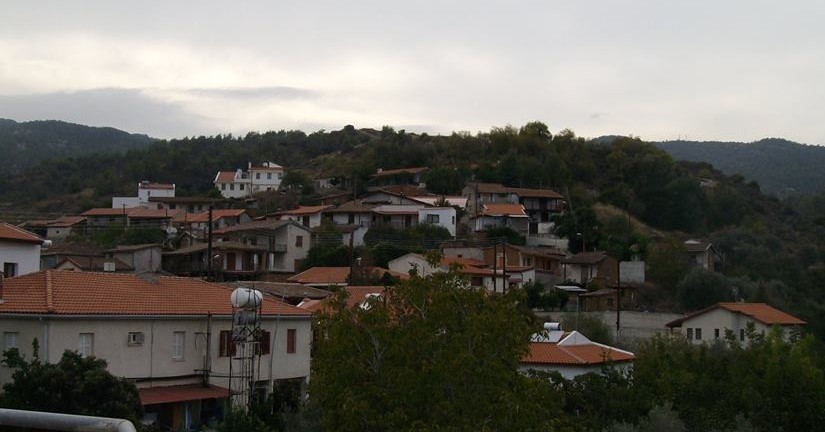 The location for the course couldn't have been better. We were in a hotel up in the mountains where it was calm and peaceful and from my balcony I had a fabulous view of the surrounding landscape. The surroundings and the people created a relaxed atmosphere where it was easy for me to let my creative juices flow and think in depth on the area of sport and social inclusion.
There were various exciting and adventurous activities planned for the week. There were a lot of group activities where we would compete to complete tasks in groups, outdoors. Some were as crazy as making a human sculpture that represented sport and taking pictures of blue bicycles around the village. I actually had such a memorable experience doing these tasks--I asked a local if they had a bike I could take a picture of, and they ran to their house and brought back a bike for me and said I could keep it for the day! The natives of Cyprus were absolutely wonderful and so friendly. We spent a whole day hiking through three villages speaking to the natives and learning about the history and culture of the Cypriot people such as the food that was grown there and the traditional dance and music that they performed. As well as that, we taught each other about our own countries and our cultures and traditions. A form of sport was played every day which was taught by a different participant out in the glorious weather. The other Irish participants and I had a chance to teach the participants how to play Gaelic football and they loved it! One of the nights we had an intercultural evening where each nationality showcased traditional food and items that were native to their home country and we danced traditional dances and learned songs in different languages.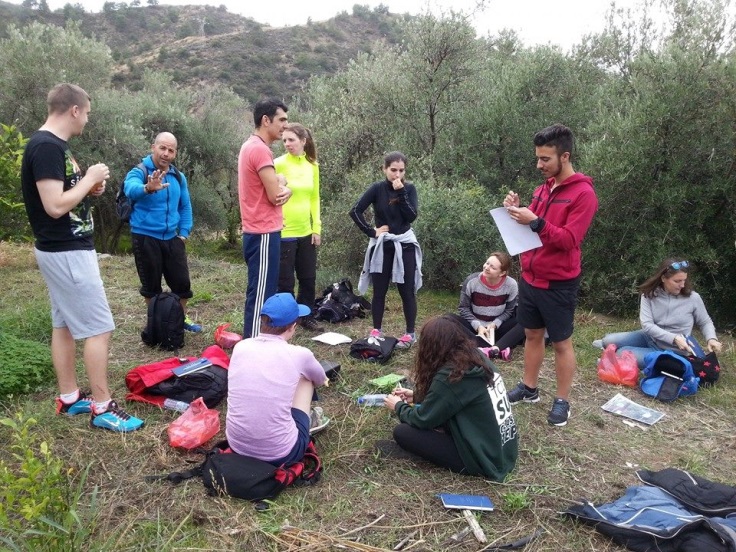 Everything we did, each one of the fun activities, had a lesson behind it that we could use and put into action as a way to promote inclusion with our organisations. Various workshops looking at the basis of non-formal learning were included in our timetable. We learned about the power of experiential learning and communication. We were also given the chance to put our ideas into action and create our own workshops and activities that we felt could deal with the issues surrounding social inclusion. Something I particularly enjoyed about the training course was the time slots that were specifically assigned for reflection, where we could write about what we learned from the various tasks we did that day; what I learned about myself and what I learned about the group as a whole. Time was also allocated to networking where we could share ideas and were given the chance to connect with similar organisations and come up with ways where we could come together and work together on various issues. This training course was such a well thought-out programme and I can say hand on my heart that I enjoyed every minute of it. It was such a worthwhile and memorable experience.
---
We welcome contributions and ideas for 'Insights' at comms@leargas.ie.