From Carnival Queens to Celtic FC
Galway Technical Institute first received funding for student mobility under the Leonardo da Vinci programme in 2009. In that year, almost €24K was used to fund six participants. The following year, this number had increased to 47 and a year later had doubled to 100. In 2014, GTI received a two-year Erasmus+ Key Action 1 grant of €534K, which will fund close to 200 student placements. Earlier this year students took part in two-, three- or four-week placements all across Europe. The placements help the students develop their skills as they work toward Level 5 and 6 qualifications in areas as diverse as Fashion and Business, Art and Sport. We've included some edited highlights from just some of the students' blogs: these will give you an idea not just of the core skills the students have learned, but also how travelling to other places in Europe has broadened other perceptions, not least of history.
Erasmus+ VET placements from Galway Technical Institute
Fashion - Tenerife, Spain
"After a very long day on Wednesday, we woke up Thursday morning filled with excitement for our first day. … We met up with two Swedish girls, Emma and Hanna … [who] are also here on placements and they were able to help us out a lot. We had a great first day working with Santi Castro. We were shown all the fabulous designs for the Carnival. … Santi has been involved in the festival for over 35 years, so he knows what he's talking about.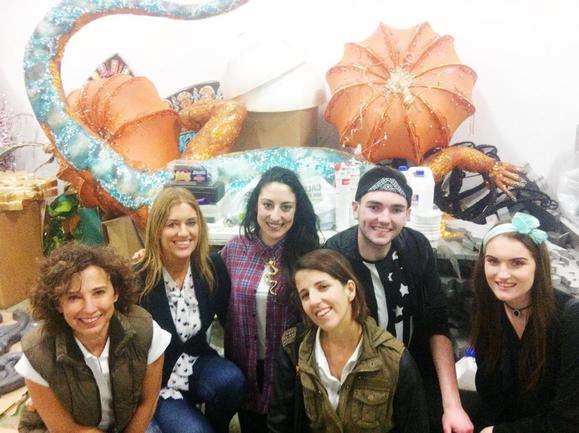 Sunday, the 1st of February, [we] went to the Gala Reina Infantil - the Child Queen's Gala. We were all really excited for this event as we finally got to see some of the completed costumes that we had been working on. The costumes just blew us away. They were absolutely amazing. The difference between seeing them completed in the workshop and then on stage with the lights shining on them was breath-taking. … We were all so proud that the costumes that we'd worked on actually placed in the competition.
Our last night in Tenerife was spent at the Gala for the Carnival Queen. We had an absolutely amazing time. Since we worked on the costumes we were able to have a sneak peek at all the costumes backstage on the day. … We were also filmed by Euronews all day. The entire Gala was great fun. There was a variety of entertainment from acrobatics to dancers to singers."
Soccer - Glasgow, Scotland
"A very busy, eventful, and enjoyable first week on our Erasmus+ Placement to Glasgow was brought to a close with an insightful visit to the prestigious Lennoxtown Training Centre; home of local Glaswegian club Celtic FC.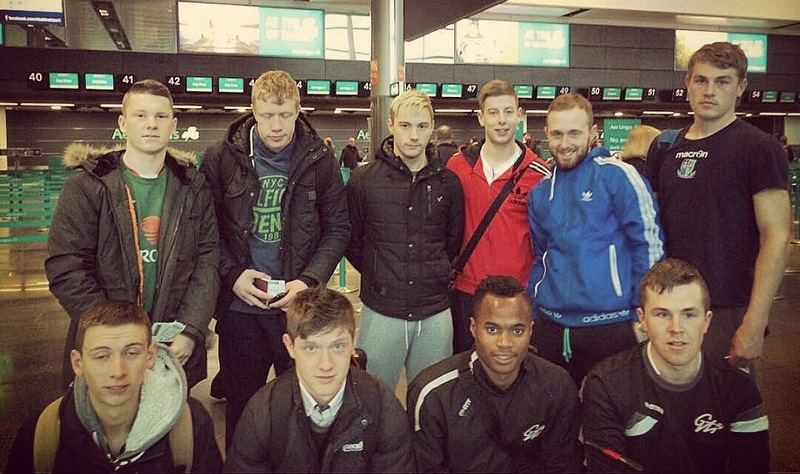 Fixed around our busy training schedule were several other activities that were as educational as they were pleasurable. For example, we participated in a class called "Body Attack"; a modern, dynamic and fun way to exercise to music through dance and different dynamic movements. It was something none of us had previously experienced, but we learned a lot from it, and definitely had plenty of laughs during it! The next day, Wednesday 11th of February, we then went to see a live Scottish Premier League game, between lowly Partick Thistle and the league-leaders, Celtic FC. Seeing the professionals at work up close was definitely an eye-opener for a lot of us."
Networks - Krakow, Poland
"Krakow is a beautiful medieval city with architecture that is intricate and amazing to look at. .... All of Krakow's buildings are reconstructed from original blueprints after the unfortunate felling of the entire city during WW2 …. Being situated so close to such surreal places such as Auschwitz and [the] Schindler factory, it's more then just a tourist attraction, it is a place where we can come to an understanding about the horrific events that have taken place in this country more then any history book could ever attempt to convey.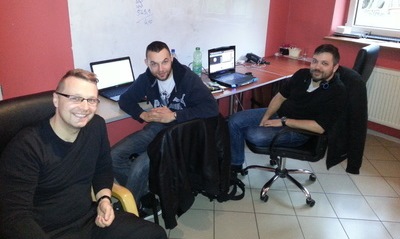 Albert and Krisztian were working for S-Arts, … a very successful marketing company with a unique point of view about sales. … During the placement we learnt how to gather information of the market and clients, then we built a database for the gathered information. Later on, this database is going to be used for contacting with the potential clients. We also learned about communication, marketing strategies and how to contact with the client and sell the actual product for them.
Working at Ontia was a great experience for both of us. We came into Ontia not knowing anything about PHP and how money is made distributing programs such as Ontia's artefact database. … We learned how to manage a website and change it to best suit the location it will be advertised in. Our java programming got a big boost as the program was integrated with java so this information will certainly help us in our future. We came back with a greater understanding of client-based marketing and communicating with many different types of people from all over Europe. From our first two weeks managing the website and finding clients to the last two weeks constructing alternative databases and making websites for them, we have gained many useful real-life skills that we can use in college and work."
---
Many thanks to Galway Technical Institute; John McLoughlin, director of Adult Education at GTI; and of course the students themselves for permission to publish these excerpts from their blog. You can see all the students' blogs at GTIEurope2015.
We welcome contributions and ideas for 'Insights' at comms@leargas.ie.
Save
Signup to our Newsletter