Visualising Success at the Louth Meath Education Training Board: Teaching Keyboard Skills with Visualisers
Through the Increasing Digital Reach Initiative, the Louth and Meath Education and Training Board (LMTEB) has obtained funding for projectors and visulaisers. These classroom tools are helping adult learners build their digital skills and reach new goals. Claire O'Boyle, the Technology Enhanced Learning Officer with the LMETB describes the impact they are having.
As technology continues to play a larger role in our daily lives, the ability to navigate and operate computer systems has become an essential skill. However, for many adult learners, learning how to use a keyboard can be challenging. It can be difficult for teachers to provide individualised instruction to all students in a basic computer class.
Thanks to funding from the EPALE Ireland Increasing Digital Reach Initiative, LMETB Adult Learning Service has recently acquired visualisers for our basic computer classes. A visualiser is a type of camera that projects images of the keyboard onto a whiteboard or projector screen, making it possible for the entire class to see a close-up demonstration at the same time.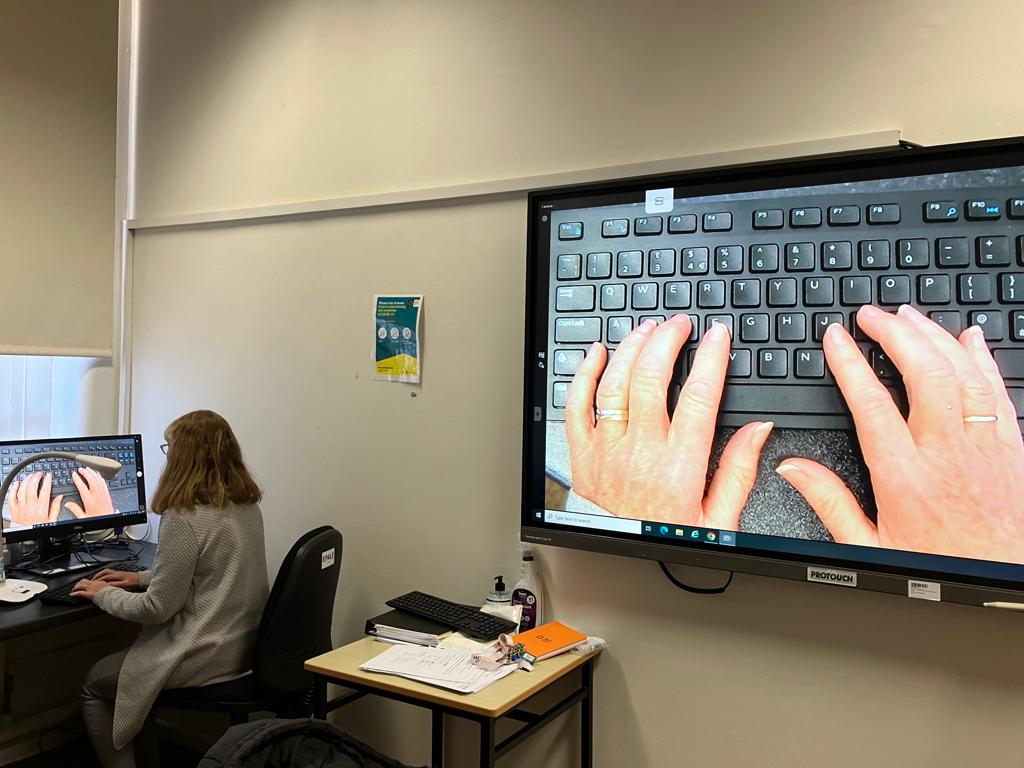 This has proven to be an invaluable tool for our ICT teachers as they demonstrate typing, finding symbols, and utilizing special keys. It also allows for the illustration of different parts of the keyboard such as the Shift key, Caps Lock, and function keys. By zooming in on specific keys and symbols, learners who may be unfamiliar with a certain keyboard are able to understand better and retain the information.
Not only is it effective in teaching keyboard skills, but it also creates an interactive and engaging learning environment for our learners. By seeing the keyboard being used in real-time, learners are more likely to engage with the material and retain the information.
We are extremely grateful to the EPALE Ireland Increasing Digital Reach Initiative for the visualisers, which have proven to be an invaluable asset in our basic computer classes, making it easier for teachers to provide individualized keyboard instruction to all students. With the use of visualisers, we are one step closer to empowering our adult learners with the essential computer skills they need to succeed in today's digital world.
EPALE stands for the Electronic Platform for Adult Learning in Europe. It is a multilingual, open membership community. EPALE is the hub for news, reports, events and discussion on Adult Learning across Europe, and invites teachers, trainers, researchers, academics, and policy makers to get involved.
Signup to our Newsletter