'Wheels': Exploring the Risks & Attractions of Car Culture in Donegal
Charis Hughes talks to participant Jack McLaughlin about Moville & District Family Resource Centre's Solidarity project 'Wheels', which explores the attractions and risks of car culture for young people in Donegal.

The Motivation for Developing the 'Wheels' Project
Unfortunately, everybody in Ireland knows the horror of hearing the news of a fatal car crash involving young people. It's even harder when those young people were your friends and peers, and your community is the one grieving. That was the experience of eight young people around the small rural town of Moville, on the Inishowen peninsula of Donegal. As they say, "Being from a rural community area in County Donegal, we all unfortunately have known at least one person who has sadly died in a road accident".
"Donegal has a high rate of car accidents and fatalities, frequently involving young people...The Inishowen peninsula has tragically recorded a road traffic accident with the highest number of fatalities in the history of the state. We will undertake research and explore the reasons for the car culture amongst ourselves and our peers and the impacts on the individual, families and the wider community". - The Wheels Project
Addressing the Issue with a Solidarity Project
The group came together through their involvement with Moville & District Family Resource Centre, where staff helped them set up and run a European Solidarity Corps 'Solidarity' project. This type of project supports groups of young people to explore a topic that's important to them, and bring positive change to their local community. The 'Wheels' project did just that: it explored the attractions and risks of car culture "which we have grown up with throughout our lives", and helped raise awareness in the wider community of how to challenge dangerous behaviour.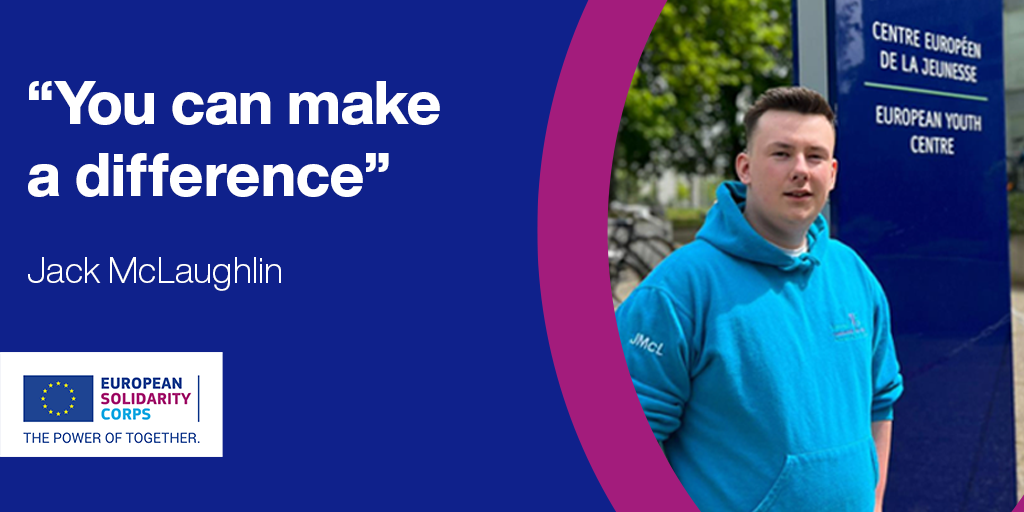 "Car Culture is Massive"
18-year-old Jack McLaughlin was the youngest participant in the project, and told me how the idea came about. "There isn't really any (public) transport here. If I wanted to go to Moville now, I'd have to get a bus - next Wednesday. So car culture is massive. I'm not really a car head, as they would say. But my friends and my peers - they'd be out at the age of eight, nine, ten actually working with their fathers on cars or helping out with tractors on the farm. And I've also had friends that have tragically passed away in road accidents. And that's when we kind of looked at taking it on and looking at how it's affecting young people. We didn't want to just focus on the road safety. We wanted to look at all aspects of car culture."
The group decided to research the issues and gather the experiences and stories of local young people, through a survey of 240 local post-primary students and a series of one-to-one interviews. They found that almost half of the young people surveyed had been in a car where they knew the driver did not have a license, and 90% of them felt there was a driving culture where they lived. But that was not necessarily a negative, says Jack, because there is also a strong sense of community associated with Donegal car culture: "It's always about the bad press and all that, but actually when you think about the Donegal Rally – (everyone) is coming together, looking at different cars, looking at cars from the past, and the business sector actually benefits from it as well. So it creates a lot of good stuff in the community."
Staking Out a 'Cop On Zone'
What was really needed, the group felt, was more 'cop on': young people should be able to make judgements about when not to get in a car, and know how to increase their own safety when in one. The group made and distributed 'Cop on Zone' stickers and wrist bands to local schools, and developed a series of video skits on TikTok, that young people could watch on their phones.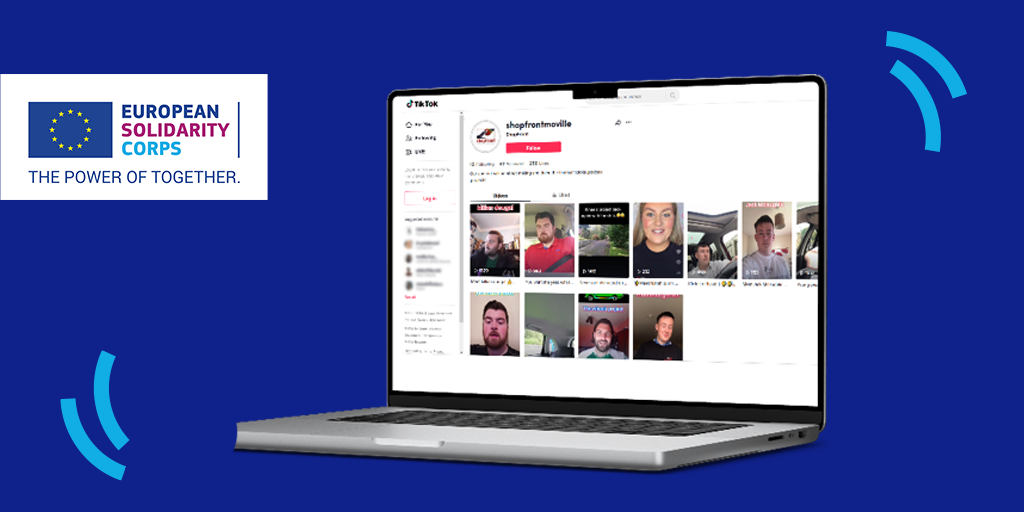 "We took a different approach because, as you know, the Road Safety Authority videos are very doom and gloom. We did a study actually and we found that young people are kind of desensitized to that because of everything that's going on in the world. I know myself, I would just shut off immediately (to that kind of messaging). Whereas if you hit young people with something different, they're like, well, I wasn't expecting this. And then they'll actually engage better."
"You Can Make a Difference – And That Can Have a Big Impact"
As well as the skits, the group worked with and learned from local filmmakers to make a longer film exploring car culture issues. Jack was the main interviewer and spoke to a local Garda, a Fire Officer, the Cathaoirleach of Donegal County Council, a driving instructor, an insurance agent, and two young people in Moville. "What stuck out to me was, really, there's two types of 'boy racers': there's the ones who really just love cars, and there's the ones that make the bad press, that speed and do other stuff."
Both the film and the skits were shown in local schools, and were very well received. The core message was, as Jack says, "Just think before you get in the car. You just don't know what could happen. Think before you do, and also make sure you have taken all the right procedures and stuff." It's a clear message that resonated: "Politicians, firemen, are actually pushing this in different schools - not just up in my area Inishowen, they're looking at taking it down to Killybegs and places like that. Because as I said, I spoke to them about how young people are actually desensitized and they took it on board, which was pretty exciting.
One thing I'd probably take away from it all is, you can make a difference. As I say, we looked at different ideas and then you can actually make change by tweaking different things. And actually that could have a big impact."
As for what's next with the project, Jack would love to see it expand and take in an international element. Having previously been on a European Solidarity Corps exchange in Finland, he noticed "they're mad about cars, but their safety procedures are very to the tee. They have to do two years of driving lessons and because they have ice, they have this course that caters for them driving in all seasons. So to compare and contrast would be very interesting."
For Jack himself, his experience in this and other projects has only deepened his involvement in youth work: "I'm training as a youth worker, so that's one thing I really want to progress on. I've actually got the experience of being a paid facilitator for a year through Moville Resource Centre. I work with young people from Donegal and then across the border in Derry, we're kind of peace building and stuff. And I'm thinking of applying for the United Nations Youth Delegates." Jack's message for other young people is clear: "If you're in different projects anywhere in the world, give it your all. You just don't know what could happen. As I say, you can just make a difference that really works."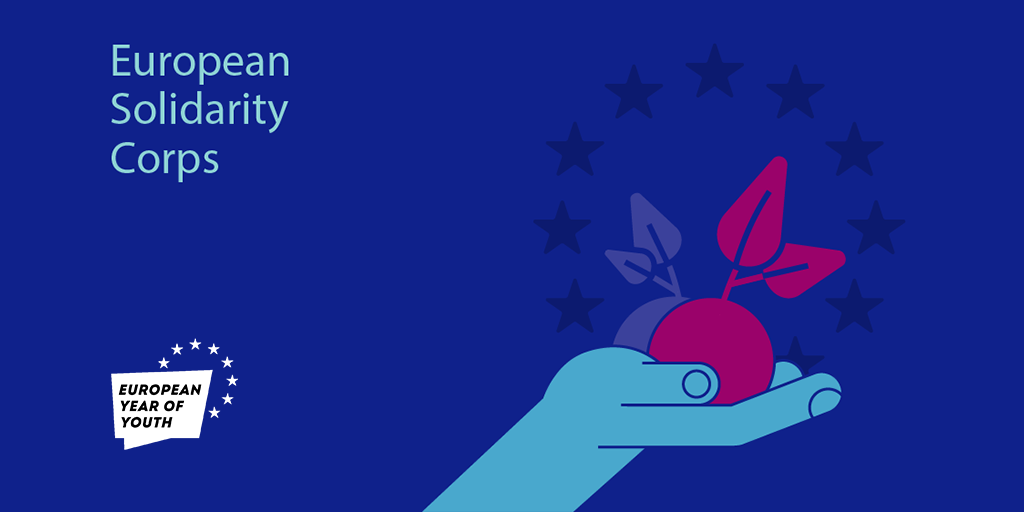 Get Involved
For more information on Solidarity Projects visit our designated European Solidarity Corps Solidarity Projects page or reach out to Noeleen and Suzanne in the Léargas team!
Signup to our Newsletter