Widening Training Opportunities for Irish Carers with Erasmus+
Fergus Timmons is the Training Manager at the Alzheimer Society of Ireland (ASI). The job involves looking after the training needs of an organisation with almost 1,000 staff and volunteers. ASI also provides education and training opportunities for Irish carers looking after a loved one with dementia. ASI coordinated the successful Erasmus+ Adult Education KA2 project Home Based Care - Home Based Education.
How did you first get involved with Erasmus+?
My Erasmus+ adventure started with a fairly innocuous email sent to me by a colleague, Liam O'Sullivan from Care Alliance Ireland. This was way back in October 2014, about one year after I started working for The Alzheimer Society of Ireland. Liam forwarded me an email from Denise Shannon at Léargas. The email 'Contact Seminar Opportunity under Erasmus+ for Education and Training for Unskilled Healthcare Workers, Brussels November 2014' invited interested individuals to apply to attend a two-day workshop. I was intrigued and thought that this could be a very interesting opportunity.
At that time ASI were running our training and education support course for family carers looking after a family member with dementia. Family carers are often an overlooked 'silent minority' who provide essential care and support to a close relative or family member. Our face-to-face course provided a range of information and supports to family carers and was very popular with them.
However, we were starting to get a lot of enquiries about running the course online. Not all family carers could attend a local centre, and we didn't have the resources to run the course in all parts of Ireland. So, I sensed an opportunity to perhaps develop an online version of our face-to-face course. Off I went to Brussels with this idea bubbling away in the back of my mind.
What was your experience of the Erasmus+ Contact Seminar?
The contact seminar turned out to be a brilliant event. It was organised and funded by the Norwegian National Agency. The basic premise was that we would network with the 30 other attendees and find mutual interests, so that we could work up our ideas into a project proposal. We made presentations on our proposals to fellow delegates and the Norwegian Agency at the end of the workshop. They gave us very positive feedback and confidence that our idea to develop an online course for family carers of loved ones with dementia could and should be turned into a formal application for funding through Erasmus+.
Looking back now on that event almost four years ago, I feel it laid the foundations for our successful project and partnership. At that meeting in Brussels, we had the time and space to get to know each other professionally and socially, as well as to work on our idea. This was important as we would have to work and socialise together over the lifetime of our project on 'Home Based Care–Home Based Education'.
The story of our project thereafter is one of success and professional fulfillment for me. We received funding through Léargas for our two-year project and it started in September 2015. We had a precise project timeline that we had worked up as part of our application. We had clear goals and targets. Our project was quite small with just three partner organisations: Flexible Education Norway; Ic Dien, a further education college in Belgium specialising in the training of nurses; and of course ourselves as project coordinator.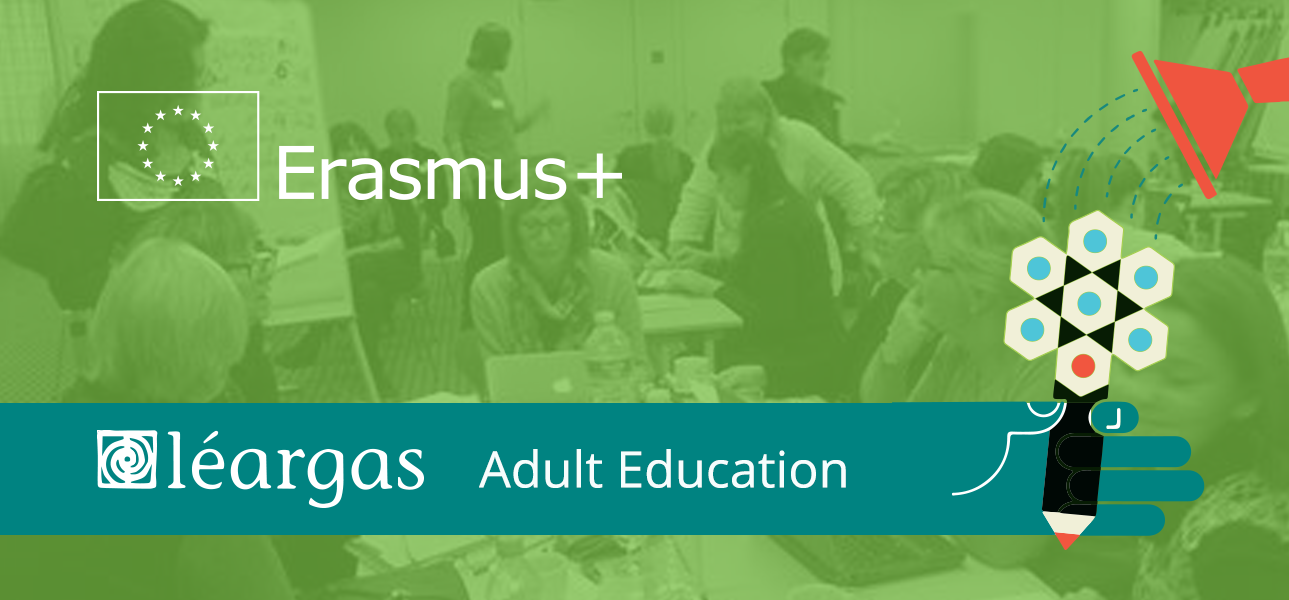 What made your Erasmus+ project a success?
What factors contribute to a successful project? I think the first important element is to have clear and realistic goals. The application process forces you to really establish strong project goals and implementation measures. I think you can't force a project to come together. You have to have a strong idea at the beginning – that is really important. And you have to visualise how the project is going to run, with a clear action plan agreed by all.
The second factor I think is the relationships you have with your project partners. We had a small project. We all knew each other pretty well before the project started. We met in Brussels and stayed in contact right up the submission deadline. I think we all knew we would work well together, and so it proved. Part of that is that our personalities clicked, and part of it was that each of us brought something important to the table in terms of expertise. We could all contribute meaningfully to the project, and importantly we all got something from the project – way beyond just the funding.
The third factor is, I think, commitment to the idea or goals of the project. Each of us believed in what we were trying to achieve. This was underlined when the results of our pilot project started to filter through, and it became apparent just how much the online course meant to participants.
How was the project received?
We were so thrilled that our project gained a lot of attention and recognition. We won bronze prize at the Learning Technologies 2017 Awards night in London in the 'Best Online Distance Learning Programme'. We then won first prize in the Irish Institute for Training and Development Awards in April 2018 in the 'Excellence in Digital Learning' category. This was the icing on the cake, so to speak. It was lovely to get this recognition. But the real satisfaction came from working with fellow professionals across Europe to build and test something that means a lot to a lot of people.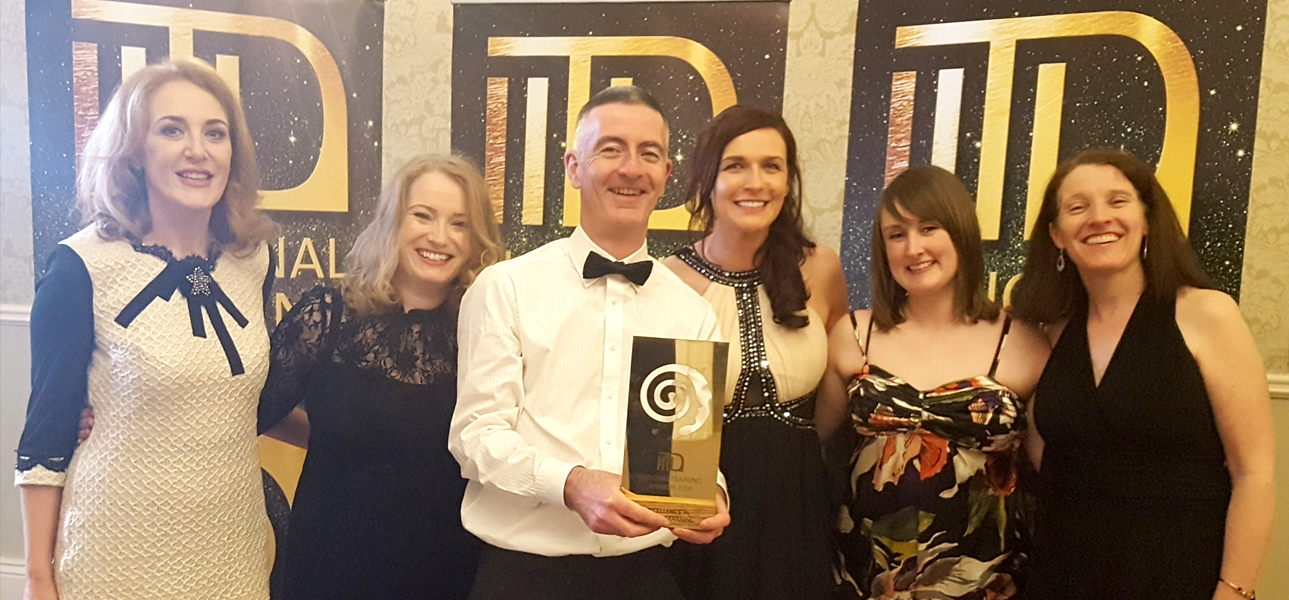 What are your organisation's plans for the future?
We are now getting ready to start our second Erasmus+ project that will build a blended learning programme for people delivering care to family members with dementia at the later, very difficult stage of the condition. So, interesting and exciting times ahead for us.
I have so enjoyed my Erasmus+ experience. I have met some wonderful colleagues, made friendships, and worked on a challenging but ultimately very rewarding project. I would strongly encourage you to consider applying, in the knowledge that Léargas are there to support and encourage you on your own particular Erasmus+ journey.
Find out more
---
Images courtesy of ASI. We welcome your contributions to 'Insights' at comms@leargas.ie.
Signup to our Newsletter