Youth Volunteering: Building a Path to Peace
Saturday 12 August is United Nations International Youth Day. The theme for 2017 is 'Youth Building Peace'. Jason Dillon, youth worker with Voluntary Service International, explores youth volunteering as a pathway to independence, social change and sustainable peace.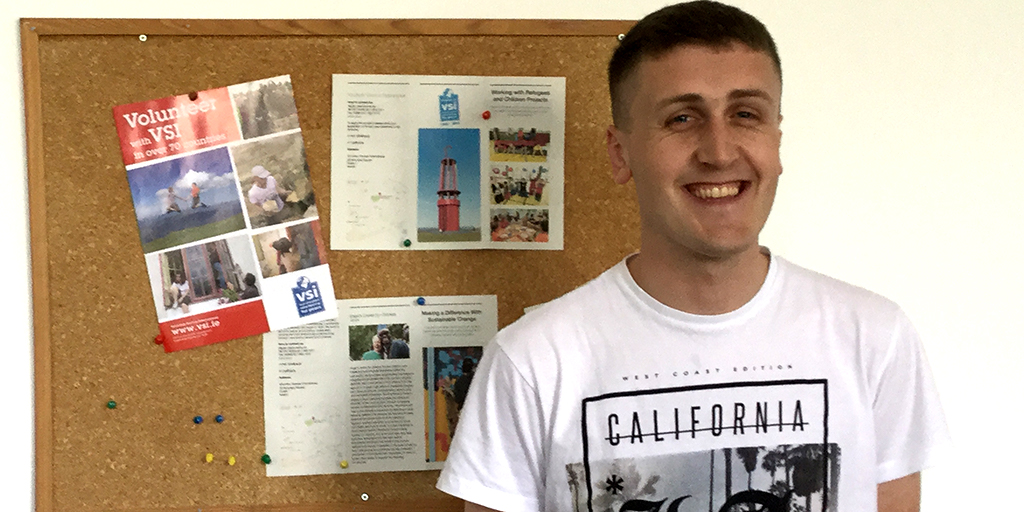 International Youth Day - Celebrating Young People's Contributions

This year International Youth Day is dedicated to celebrating young people's contributions to conflict prevention and transformation as well as inclusion, social justice and sustainable peace. As both a young person and youth worker, the social inclusion of all young people has become a passion for me. It is a must if we are to create a society which is socially just. At VSI we work with young people through volunteering projects, group work, and one on one. International volunteering projects offer young people the opportunity to meet new people, learn about new cultures, and also learn more about themselves.
Volunteering: a Path to Independence and Social Change
Young people are key in the mission for sustainable peace. Our international projects, Ireland-based projects and use of the European Voluntary Service (EVS) provide young people with the opportunity to gain some independence. This is especially important in today's society. Volunteering has the ability to build young people's social mobility through non-formal education and experiential learning. EVS gives young people the opportunity to taste and experience a life of independence, whether it is for 2 weeks or 12 months. Through volunteering we work to promote peace, social justice, sustainable development and intercultural understanding. Being exposed to different cultures can be challenging for young people, but equally it can be very rewarding. Volunteering has the power to bring people together for a common goal. Due to this power I think volunteering, especially youth volunteering, is a way to bring about social change and create a socially just society to maintain sustainable peace.
Development Education: Linking Global Problems and Local Issues

Development education is central to any work that aims to increase social justice, equality and peace. With young people facing so many issues in modern society, it is important to educate them on global issues and provide them with the platform to link global problems and local issues. By doing this and offering young people a safe space to discuss these issues, we are empowering young people to offer and explore solutions. I strongly believe in working through partnership with young people, especially about issues that directly affect them.
Through these programmes and our commitment to meet the five national outcomes for young people, described in the government's National Policy Framework Better Outcomes, Brighter Futures, we in VSI support young people and work with them to raise their social capital, so they can fulfil their potential.
Happy International Youth Day!
---
Contact Jason at youth@vsi.ie or on 01 855 1011. Images by Voluntary Service International, used with their permission. We welcome contributions to 'Insights' at comms@leargas.ie.
Signup to our Newsletter