Anti-Bias Methods and Tools in Adult Education

Kathleen Grimes is an Irish adult educator. As part of her role as Back to Education Initiative (BTEI) Coordinator and tutor in Templemore College of Further Education, Kathleen participated in Erasmus+ Staff Mobility. In this blog Kathleen tells us about her experience of taking part in the 'Including everyone: Creative and participatory method-training' course in Berlin, where she learned about anti-bias methods and tools for adult educators.
In November I attended a staff mobility training event in Berlin as part of Erasmus+. At that time I was the Back to Education Initiative (BTEI) Coordinator and tutor in Templemore College of Further Education, which is under the auspices of Tipperary ETB.
The training course I attended was Including everyone: Creative and participatory method-learning. The aim of this course was to increase participants' awareness of exclusion and how this exclusion manifests itself in every area of our life. We were introduced to Anti-Bias methods and tools in adult education, which could be used to increase our students'--and our own--awareness of exclusion.
There were ten other participants on the course. These participants were from an Italian organisation with a remit similar to Tipperary ETB. I was introduced to inclusion from the very first day as I was the only person from outside the organisation attending.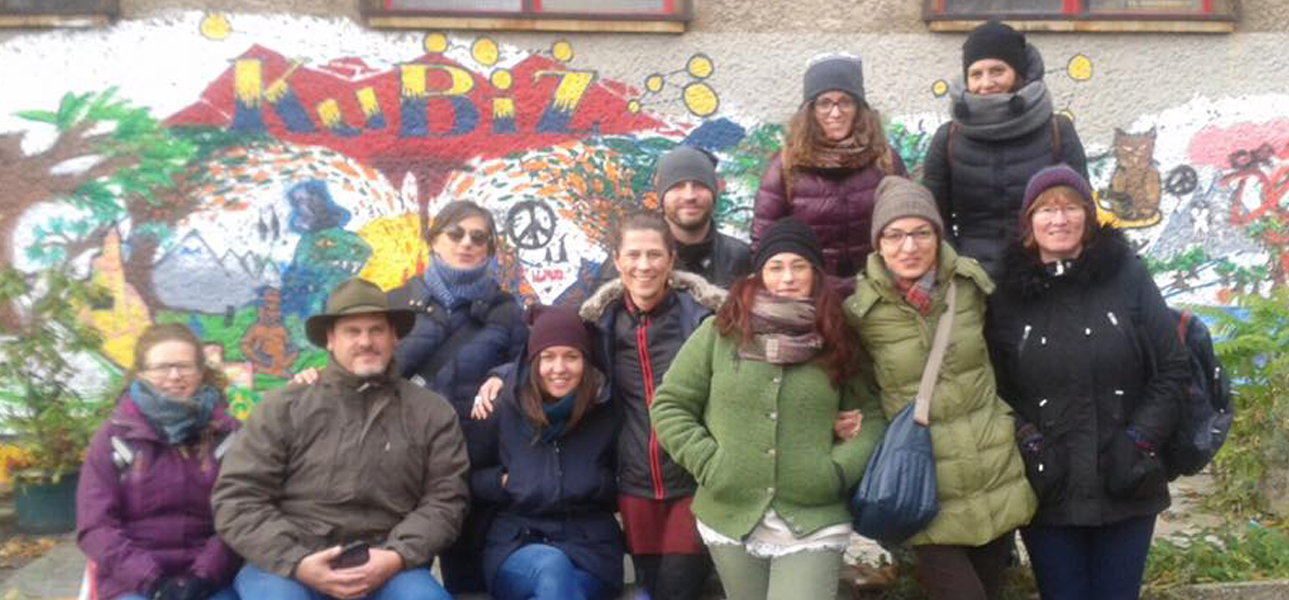 Cultural Day in Kreuzberg
On one of our cultural days we visited Kreuzberg, which is home to many immigrants in Berlin. It has transformed over the years from one of the poorest quarters in the late 1970s--during which it was an isolated section of West Berlin--to one of Berlin's cultural centres in the middle of a now reunified city. It is known around the world for its alternative scene. In this area we visited community gardens where locals come together to experiment and discover more about organic food production, biodiversity and climate protection. They use wasteland around certain areas to create these gardens.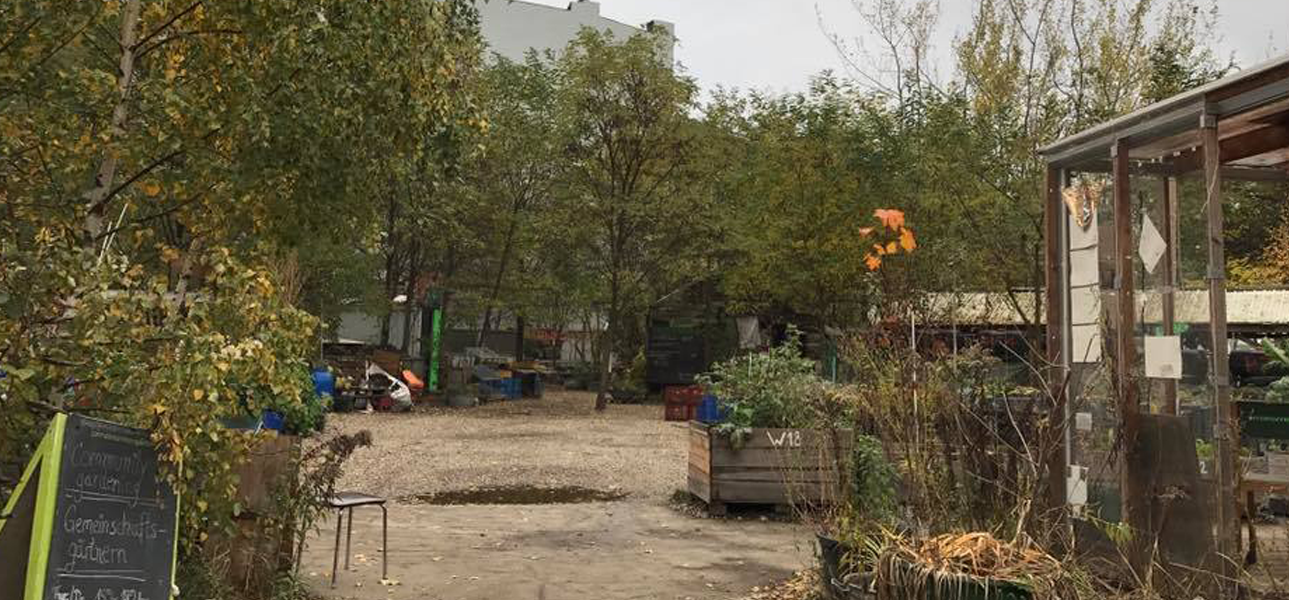 Creative and participatory method-training
Much of what we learned was taught through role play. On one occasion, members of the Berlin Forum Theatre facilitated a workshop for us to assist us in role playing. Forum Theatre uses interactive techniques to create a forum for social change and empowerment in communities. The workshop focused on the basic techniques of Forum Theatre which opens a platform for discussion and exchange. The workshop introduced games and exercises which created a playful, open environment.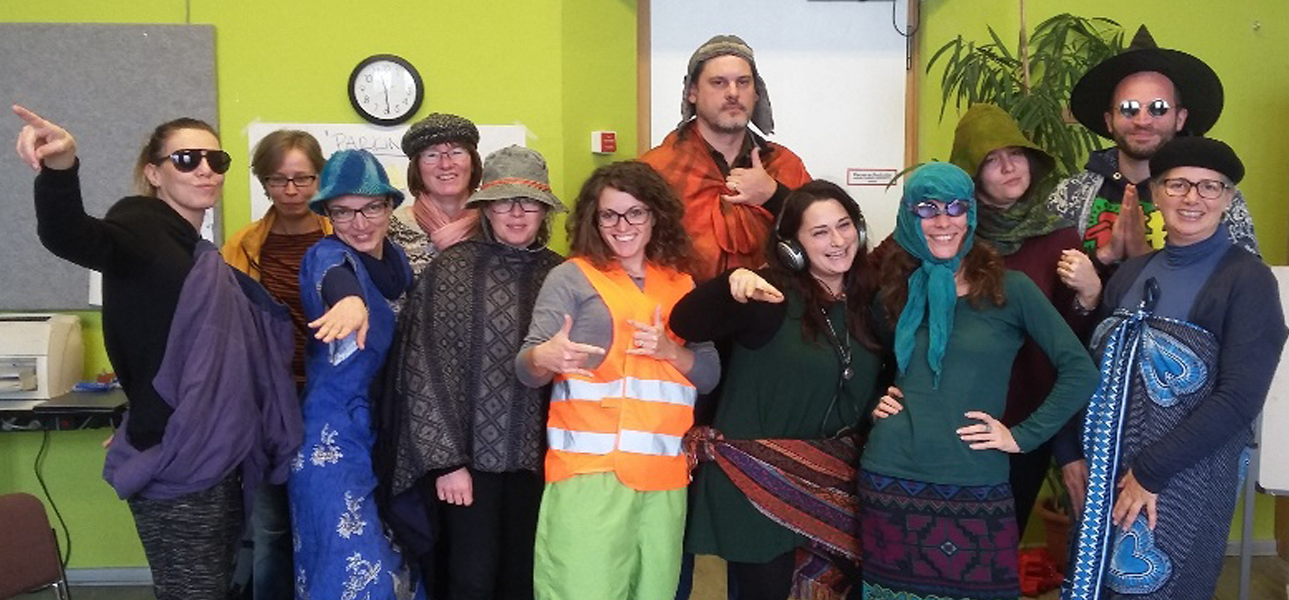 Since my return I have used such methods as the Lemon Method and One Step Forward Method to increase awareness amongst my learners.
Find out more!
Forum Theatre forms part of Augusto Boal's Theatre of the Oppressed; you can read more about it here. The various Anti-Bias methods and tools are summarised in a PDF document (produced through the Youth in Action programme) that you can download from this page.
Templemore College of Further Education is part of the Tipperary ETB. As well as using Erasmus+ funding for professional development of its Adult Education staff, Templemore holds a VET Mobility Charter which recognises the college's long-term commitment to continuous improvement of mobility and its strategic approach to incorporating international mobility in its activities.
You might be interested to read about other ways that Templemore College used Erasmus+ funding:
You can find out more about the Back to Education Initiative on the Department of Education and Skills website.
To find out how your Adult Education organisation can apply for staff mobility projects like Kathleen's, visit the Erasmus+ Adult Education section of our website.
---
Image credits: Kathleen Grimes. We welcome contributions to 'Insights' at comms@leargas.ie.
Signup to our Newsletter